It can be hard to know what to do when a friend or loved one is struggling with alcohol. Not only can it be intimidating to approach someone about their drinking, it's often difficult to know which resources will be appropriate for them, and what will be the best path forward. And then, of course, there are the important issues of self-care and healthy boundary setting. At times, figuring out how to help an alcoholic can feel daunting.
Fortunately, we know a lot more about treating alcohol addiction than we used to. Below, we'll discuss some of the best ways to help your loved one get the care they need—and some of the best ways to take care of yourself throughout the process.
How to Talk to an Alcoholic
The most important thing when approaching any person about a substance abuse problem is empathy. Whether they're in denial, or aware of the issue and already concerned, they will be sensitive to feeling judged. And if they have a problem that is threatening their health or relationships, owning up to that will be difficult for them emotionally.
Give your loved one space to express themselves. Structure the discussion as a conversation, with room for a healthy back-and-forth. Use "I" statements instead of "you" statements (i.e. "I feel concerned about how much you are drinking" vs "you're drinking too much"). Remind the person that you value them, and that they have your support if they are ready to make a change.
Above all, don't try to force the outcome you want. Express your concerns, and be willing to accept any result. Be prepared to make the decisions that are best for your own well-being.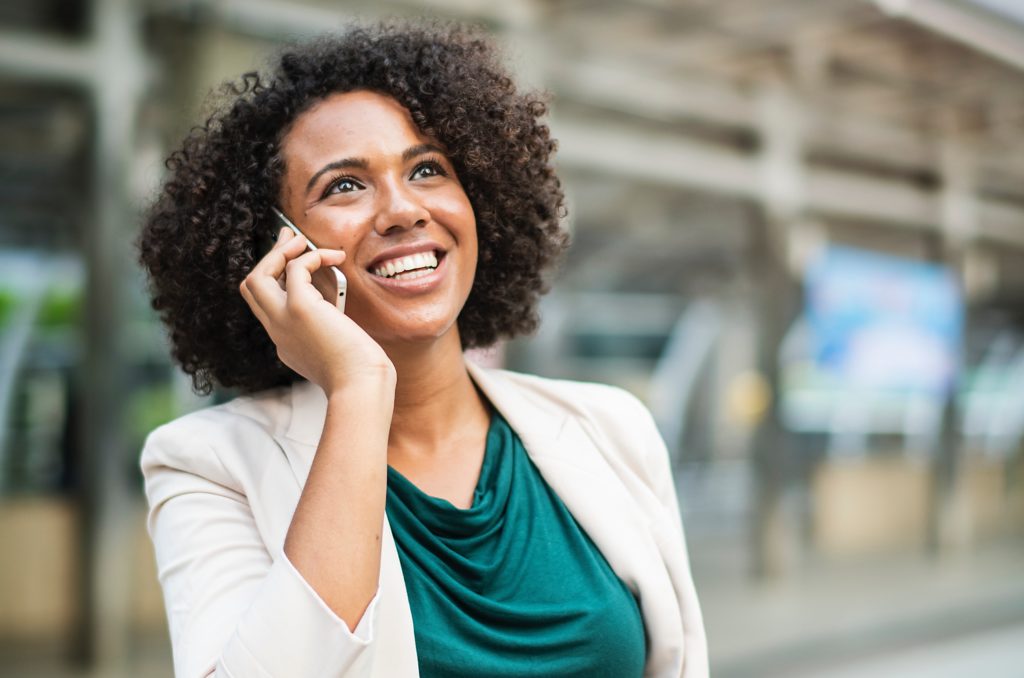 Need Help or Have Questions?
Schedule a private call with a Ria Health team member and we can help you get started.
Choosing the Best Treatment Method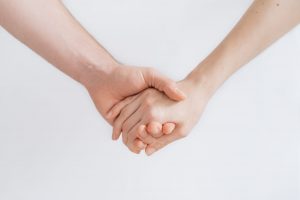 If your loved one is ready to change their relationship with alcohol, the next step is to help them find an approach that will work for them.
Each person is different, and will respond better to different methods. For example, some individuals find success with traditional approaches like Alcoholics Anonymous, or inpatient rehab facilities. Others do better with a moderation-based approach, or with medication assisted treatment. Whichever strategy makes the biggest difference in your loved one's life is generally the best choice, even if it means they don't end up quitting completely. This idea is known as "harm reduction."
While the idea of moderation as an option may surprise some people, there are actually several approaches to treatment that make this possible. The Sinclair Method, for example, allows participants to continue drinking while taking targeted doses of the drug naltrexone, and boasts a 78 percent success rate. If your loved one would prefer not to quit completely, moderation may be a viable option for them.
Finally, if attending rehab seems too disruptive for your loved one, they might want to consider telemedicine. Several companies now offer recovery coaching, meetings with a physician, and prescriptions for anti-craving medications through a smartphone app. All in all, there are more options for cutting back or quitting than ever before. With a little research, you're bound to find one that's a good fit.
Download our guide on How to Help Someone Quit Drinking. Learn more about alcohol use disorder, communicating with a loved one, and the resources available to help.
Creating a Supportive Environment
As your friend or loved one begins the process of recovery, they will likely need ongoing support. Sometimes this will mean having someone dependable to call when they're struggling. At other times, this might mean having a friend to hold them accountable when they go out for the evening. If the person in question is an intimate partner or family member, support may include helping them remember their medication, or keep track of their drinks.
If you find yourself in the position of primary caregiver for someone in recovery, the process may take some time, effort, and patience. In the words of Ria Health's Chief Medical Officer, Dr. John Mendelson:
"Real behavior change does not take place immediately. It requires a sustained effort, and to make this effort possible, it is important to choose goals that are attainable and will not exhaust you or burn you out. Setting regular, small mini-goals that are achievable can drive lasting behavior change in the long term." 
Help your loved one choose and set these goals, and work towards them step by step. Make agreements about the best ways for you to help them stay on track, and be persistent. Above all, strive to stay positive, curious, and helpful. And to enable yourself to do this, don't forget to care for your own needs along the way.
Below, Ria Health Coach Sara Miller shares some specific tips for friends and family of people on the Sinclair Method—or any approach that doesn't require abstinence:
The Importance of Self-Care
Helping another person is among the best things you can do. But above all it's essential that anyone caring for someone in recovery also cares for themselves. It is all too easy to take on too much responsibility and burn out. It is also all too common for caregivers to get trapped in unhealthy, or even dangerous living situations. Be aware of your limits, set clear boundaries, and prioritize your well-being.
Just as your loved one might join a support group for alcohol addiction, consider joining a group like Al-Anon or SMART Recovery that supports caregivers and family members. Make sure you have people to talk to who have your back, and remember that you always have a choice. Don't let your needs and your own well-being fall by the wayside.
How Ria Health Can Help
If your loved one is looking for help with alcohol dependence, there are new options. Ria Health offers comprehensive treatment for alcohol use disorder from home, all through a convenient smartphone app. Our program is physician managed, and includes recovery coaching, access to anti-craving medications, and digital tools to help members track their progress. We also provide support for friends and family through the app.
Read more common questions from friends and family, learn more about how our program works, or call us anytime at 800-504-5360.