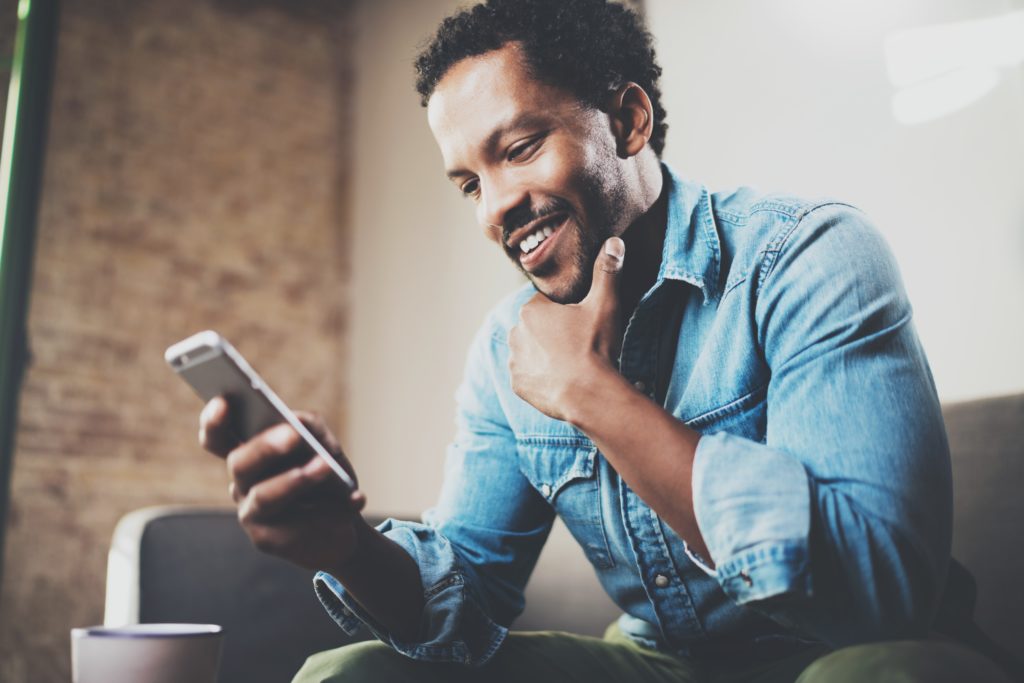 Getting Started with Ria Health
For more tips and information for Ria Health members, visit our video resources page, or get in touch with us with any questions.
Welcome to the Ria Health program!
This page will walk you through the basics of setting up your breathalyzer,* connecting to the app, and beginning to track your progress. We'll also include some common FAQs, information on booking appointments, and other member benefits.
Your breathalyzer should arrive within 2-4 business days of your enrollment in Ria's program. If you haven't received your shipment yet, contact us at 866 576 4037 and we'll be happy to help!
*Some models may differ. If you need further assistance, please contact customer service at 888 881 8377
What To Expect in Your Ria Health Shipment
Every Ria Member is shipped a Bluetooth breathalyzer when they join the program.
Your kit will include the breathalyzer, mouth pieces, and a triple A battery.*
*Some models may differ. If you need further assistance, please contact customer service at 888 881 8377
How To Download the Ria Health App
Before using your breathalyzer, you'll first want to make sure you've downloaded the Ria Health app.
Go into the App store or Google Play, search for "Ria Health" and download.
Once the app downloads, open it up and follow the prompts to the login screen.
Click login, and use your email address and password associated with your Ria Health account.
How to Assemble Your Breathalyzer
Once you've unboxed your breathalyzer, it's now time to assemble your device.*
To begin with, you will install the triple A battery into your unit by removing the back cover from the device.
Be sure to match the positive and negative ends of the battery with what's marked on the breathalyzer.
Please note: you will want to replace your first battery after 30 days of use. Then, you can replace each battery after that every 3 months to ensure accurate readings.
Finally, add the mouth piece to your breathalyzer unit. You'll see the unit comes with a few extras which you can set aside for future use.
*Some models may differ. If you need further assistance, please contact customer service at 888 881 8377
How to Do a Breathalyzer Session in App Mode
Once you've downloaded the app and assembled your breathalyzer, you're now ready to do a breathalyzer session.
Turn your breathalyzer "ON" to APP MODE using the silver button on the side of the device. Press for 10 seconds, or until it reads APP MODE.
Your breathalyzer should arrive in APP MODE, which allows it to function with Ria's app. If for any reason it is in STANDALONE MODE, simply hold down the silver button to switch back to APP MODE.
iPhone Users only: Make sure your Bluetooth setting is turned ON in your smartphone—this is how the breathalyzer will sync with your app.
Now you can open the Ria Health app, and from the app's home screen scroll down and select "breathalyze."
From here, click "CONNECT" in the app and the breathalyzer will sync automatically via Bluetooth connection.
Now you'll see your countdown in the app – so get ready to breathalyze! Begin when it reads "Start Blowing."
Be sure to blow strong steady air into the mouthpiece of the breathalyzer. You can stop blowing air when the device completes beeping.
In a few seconds, your breathalyzer will come back with your BAC reading. You can click NEXT in the app to complete the prompts to finish your breathalyzer session.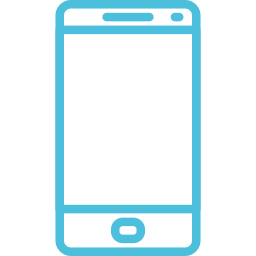 Install "Ria Health Alcohol Reduction" app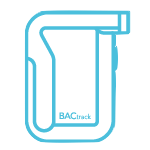 Hold button until screen says "APP MODE (7 seconds)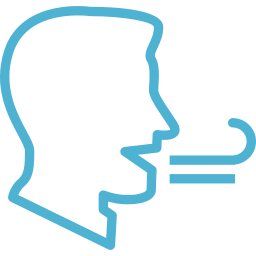 Follow prompts in app and breathe into breathalyzer
Now You're All Set!
Check your numbers twice a day: once in the morning when you wake up and once at night. If you have any trouble downloading the app or getting your breathalyzer set up, contact us at
866 576 4037
or at
[email protected]
and we'd be glad to assist you.
Ria Health Member FAQs
Below are some commonly asked questions for members of the Ria Health program, topic by topic. We recommend browsing through each of these sections when you first get started, and as you continue with us. If you have any questions not answered below, feel free to
get in touch with us
, or speak with your care team through the app.
Blood Alcohol Concentration (BAC)
Confidentiality and Privacy
Members can communicate easily with the Ria Health team through the chat function in the app. Use chat to ask questions related to your treatment or request important information. This might include:
Addressing common side effects from prescribed medications
Gathering community referrals
Reviewing medication and/or coaching best practices
Resolving care coordination issues
It's important to note that the chat function isn't set up to serve as a crisis line. While it is possible to send a message 24/7, we typically respond within one (1) business day. For some useful emergency contacts, please see the Scheduling/Sessions section.
Ria has three (3) chat channels, each with a different purpose:
Care Team Chat
Get direct support related to alcohol treatment from your care team, and manage any pharmacy, lab, or care coordination issues.
Customer Service Chat
Talk to our customer service team to address any issues with billings, insurance, shipments, or other related items.
Inner Circle Chat
Add family, friends, and other allies to your "Inner Circle" via the app, and communicate about your progress in the program.
Ria's Inner Circle allows Ria members to invite others to be involved in their progress throughout the program. You can add friends, family, and other close allies through the app. This is completely optional.
To invite others to be a part of your inner circle:
Go to the menu bar in the app
Choose "Inner Circle"
Click "Invite" and you'll be able to invite someone using their phone number or email address. Please note, you'll want to make sure the person you are inviting has downloaded and signed up on the Ria Health app.