Evidence-backed alcohol treatment, 100% online
Ria Health is an effective, science-based alternative to traditional rehab, delivered through telemedicine
Referring Patients to Ria Health is Simple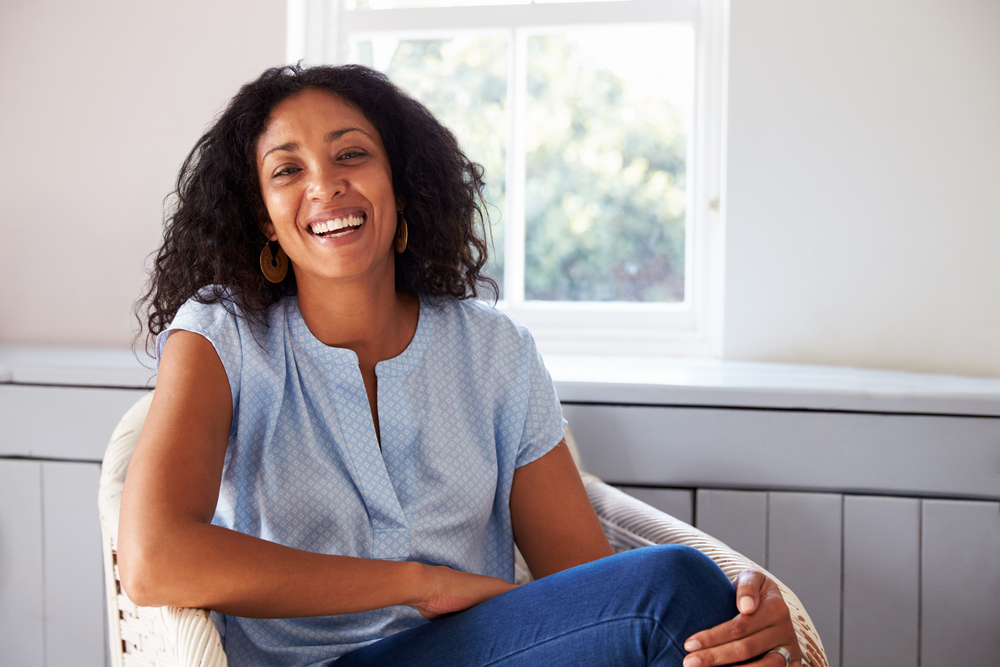 New Treatment Solutions for Alcohol Misuse
Ria Health is changing the way people access alcohol addiction treatment, offering flexible, evidence-based care to over 60% of the US population and counting.
Our at-home program is designed for everyone from occasional problem drinkers to people with severe alcohol use disorder. We offer both abstinence and moderation as options, and adjust treatment to each individual's unique needs. App-based care removes barriers, making help accessible from anywhere, on any schedule.

Learn more about our program, and schedule a call today.
How the Ria Program Works
Ria's program is evidence-based, and designed for long-term results. Members can stay with us for a full year—or long enough for lasting change. Our science-backed methods include: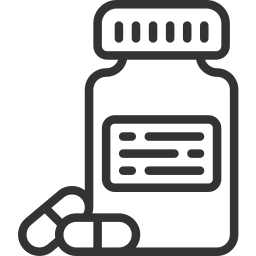 Pharmacotherapy
Medications proven to reduce alcohol cravings over time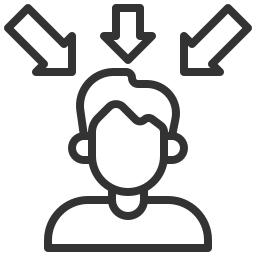 Harm Reduction
A goal of moderation or abstinence, depending on the individual's needs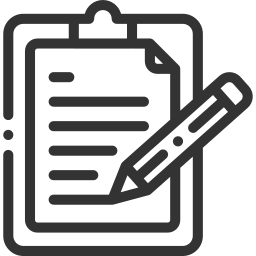 Medically Managed Care
Customized treatment plans overseen by our expert medical team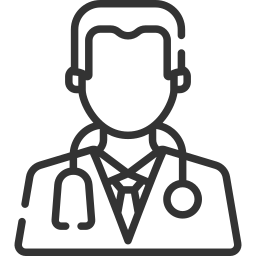 Psychosocial Support
Recovery coaching, behavioral therapy, and online support groups
All of this is delivered through a HIPAA-compliant smartphone app, tailored to members' schedules.
Learn more about how the program works for our members
Why Refer Members to Ria Health?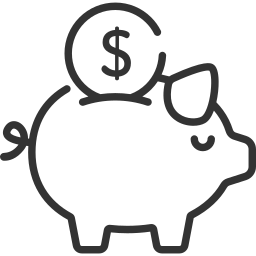 Affordable
Ria's telemedicine platform streamlines care, reducing overall cost without sacrificing quality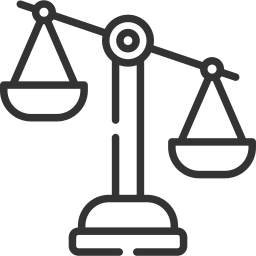 Convenient
Our app integrates treatment into daily life; members don't have to take time off to attend rehab
Evidence-Backed Results
More than 50% of Ria Health members remain with the program for at least 6 months, and reduce their drinking by an average of 75% within the first year.
In internal studies from 2018 and 2019:
Mean BAC (Blood Alcohol Content) among members decreased from 0.09 to 0.03 over 6 months
Non-drinking days per week more than doubled within 180 days
Medication adherence at one year was nearly 80%
Read more Ria Health research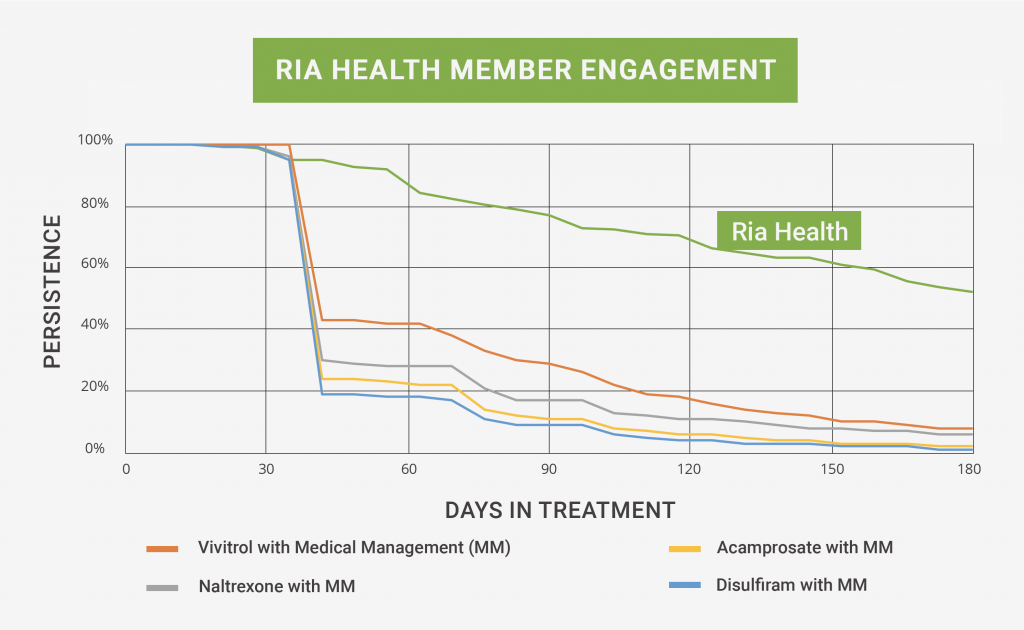 Who Is Ria Health For?
The short answer is, anyone who wants to change their relationship with alcohol, whether that is to completely stop drinking, reduce your alcohol intake, or change your habits.
Ria's flexibility makes it ideal for people with busy schedules, and those who don't feel traditional AA or rehab are the right fit.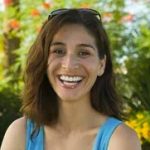 Before your program I was a daily drinker. Mostly wine but mostly the entire bottle in one sitting. Since taking your counseling and the miracle drug naltrexone, I am finally rid of the temptation to drink.*
– Maria in Florida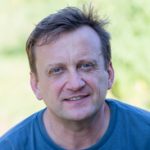 Ria Health is a life-changer. I have done AA, and four or five stays at rehab and IOPs that really didn't help at all. With Ria Health, after less than one year, I don't even think about drinking anymore. This was the best money I have ever spent on dealing with alcohol addiction!*
– Mark in California