Meeting With Your Ria Medical Team
Consult with a licensed nurse or physician from the comfort of home
Get a treatment plan customized to your unique needs
Receive ongoing support via our convenient app, without ever visiting an office
Ready to make a change in your relationship with alcohol?
Ria Health's medical staff is a team of addiction experts and experienced care providers. Each is committed to empathy, non-judgemental support, and providing treatment that is tailored to the individual's needs and goals.
Professor of Medicine, UCSF; Senior Research Scientist Friends Research Institute; Medical Director, Bay Area Addiction Research and Treatment (BAART) Programs; Distinguished in Clinical Research and Primary Care Medical Practice.
MEDICAL DIRECTOR, PSYCHIATRY AND COLLABORATIVE CARE
Over 25 years' experience in emergency psychiatric care. Published researcher and author. Clinical Professor Emeritus in Psychiatry at UCSF School of Medicine. International clinical and teaching experience. Former Medical Director, the Stonewall Project.
25-plus years practicing Internal Medicine, with over 20 years treating addiction. Enjoys direct patient care. Believes in honesty, transparency, and cost effective treatment.
Certified osteopath and family physician with nearly 2 decades in urban and rural emergency room care—including treating alcohol and opioid addiction and withdrawal. Licensed to practice medicine in 26 states.
Best career decision, joining the Ria Health medical team. After spending the last 10 years working with individuals in a more traditional setting, I am excited about the Ria Health telemedicine platform as a means of expanding access to care.
PSYCHIATRIC MENTAL HEALTH NURSE PRACTITIONER
Doctor of Nursing Practice from the University of Texas at El Paso, many years of experience as an FNP and PMHNP treating clients with various medical and mental health disorders. Director of the PMHNP-DNP Program at the University of San Francisco, and currently on the medical team at Ria Health.
Nurse Practitioner with experience in diagnostics, primary care, acute care, chronic
disease care, and case management. Doctor of Nursing Practice from University of San Francisco.
Family Nurse Practitioner with broad experience in the medical field—including long term care, hospice, home health care, ER, ICU, telemedicine, and outpatient addiction treatment. Currently pursuing certification in Psychiatric Mental Health.
Certified FNP with a Doctorate in Nursing Practice. My primary clinic practice includes medication-based treatment of opioid and alcohol use disorders, including provision of mental health services such as cognitive behavioral therapy.
Board Certified Nurse Practitioner with experience in multiple areas of the care spectrum—including urgent care and clinical instruction. Enjoys connecting with Ria's members on the telehealth platform, and feels that it expands their access to care.
PSYCHIATRIC MENTAL HEALTH NURSE PRACTITIONER
Board Certified Psychiatric Mental Health Nurse Practitioner and Women's Health Nurse Practitioner. 15 years' experience, including emergency and outpatient psychiatry, and residential treatment. Recent clinical work within psychiatry and chemical dependency.
KATHERINE SARSFIELD, APRN
Advanced Practice Nurse with experience in chronic physical and mental health care, assisted living, and addiction recovery. Dedicated to expanding access and preserving human dignity through holistic healthcare.
Our physicians and nurses are dedicated to helping you achieve your goals throughout your time with Ria, and beyond. Our team uses their expertise to help you find an approach that works for you, and continues to adjust care as needed, supporting you towards long-term success.
Ready for a change in your relationship with alcohol?
Schedule an appointment to speak with a Ria Health team member to get help.
Meeting With Your Care Team
Each Ria Health member begins by meeting with one of our nurses or physicians via video chat. All meetings are confidential, and can be carried out from the privacy and comfort of home. You'll have the opportunity to discuss your goals in the program, and get a treatment plan customized to your needs.
As time goes on, you'll continue to check in with your care team through our secure app, and have the chance to make adjustments. Our team will be there to support you throughout your journey, and ensure that you're getting the care you need.
What To Expect in Your First Meeting
When you first meet your Ria Health medical team, you'll have a chance to get familiarized with the program, and to discuss your goals in joining Ria. Your physician or nurse will look through your medical history, assess your current health and drinking behaviors, and help explain the different treatment options available to you.
Once your medical team is familiar with your goals and overall circumstances, they'll then help you visualize your path through treatment, and choose the best options for your needs. Each member of our medical staff is experienced with how different patients respond to different approaches, and they'll use that knowledge to help you figure out the best path to get started on. This often includes both prescription medications, and regular coaching sessions.
Ongoing Support and Check-Ins
As you progress through Ria's program, you'll continue to check in with your medical team regularly, and they'll be there to support you throughout the process. It's common to have many questions when you first start the program. Your team will be on hand to help you overcome any challenges, and understand what to expect.
Your physician or nurse will also help you adjust treatment to ensure you're getting the best care possible. A major upside of Ria's approach to alcohol addiction treatment is that it's flexible. If one approach isn't working, we'll keep trying until we find the right fit.
A Comprehensive Approach
Ria's program is designed to give you everything you need to change your relationship with alcohol from the comfort of home. Along with full medical support, members get weekly meetings with recovery coaches, access to prescription medications, online support group meetings, and a Bluetooth breathalyzer to track their progress.
All of this is managed through a convenient, HIPAA-compliant app. This means no more traveling long distances for care, and no more putting your life on hold. Get private, fully confidential support that fits into your daily life and is fully flexible to your needs. Ria even offers both moderation and abstinence as options.
Have more questions? Schedule a call with a member of our team.
Support for Co-Occurring Mental Health and Alcohol Use Issues
Issues like anxiety and depression often go hand in hand with alcohol misuse. At Ria, we treat both problems at once, giving our members the best chance at long-term recovery.
Our expert medical team takes your whole situation into account when designing a treatment plan, including choosing medications that can help with both issues. And if you're already getting support for anxiety or depression, our team will ensure both treatments work well together.
In weekly coaching meetings, you'll get the chance to discuss your challenges, and learn strategies to manage difficult thought patterns and behaviors. Our coaches also help you monitor your progress, and can give you a referral for therapy if it might be helpful.
Finally, our staff are veterans at managing anxiety, depression, and other problems caused by alcohol withdrawal. At Ria, you get holistic care to help your entire self recover from alcohol use disorder, every step of the journey.
If someone joins Ria's program with severe depression or anxiety, we may recommend a psychiatrist or a higher level of care, in addition to Ria's program.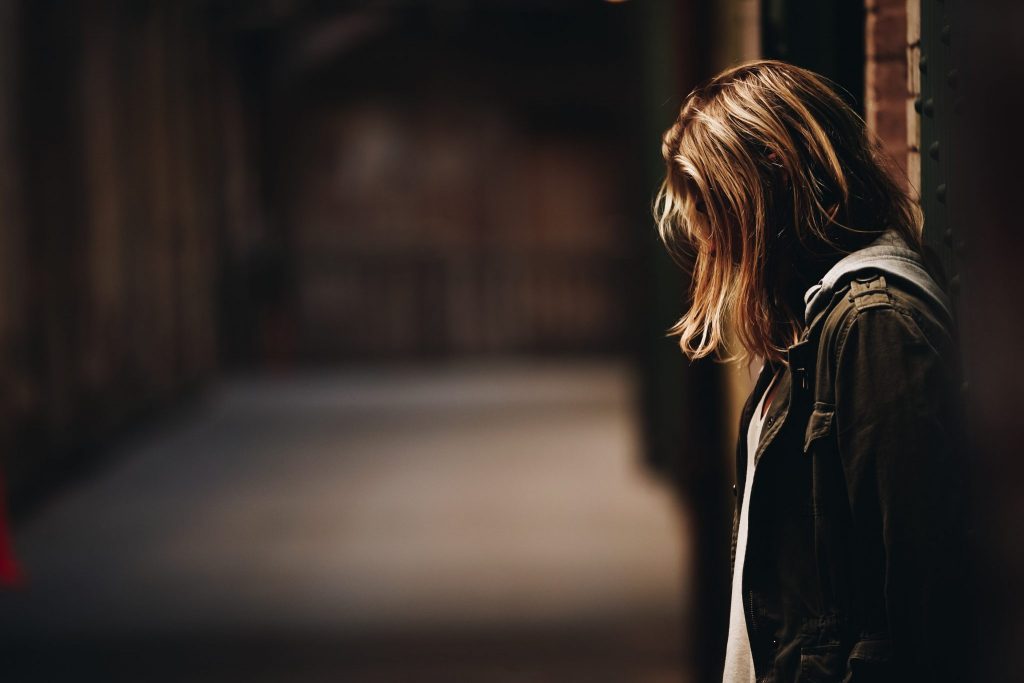 Sign up for an account today