Alcohol abuse is a tale as old as time, and Alcoholics Anonymous (AA) has been around since the 1930s. This program has helped many people, but there have always been those for whom AA doesn't work. Fortunately, scientific breakthroughs in the last few decades have brought about effective alternatives to AA.
In fact, life-changing medications for alcohol addiction have been FDA-approved and available for many years. But the culture at large—including the medical establishment—is only just catching up.
In this post, we're comparing these modern methods of alcohol abuse treatment to older, more traditional approaches. We'll also detail nine alternatives to Alcoholics Anonymous and 12-step programs. Who knows, you may finally find the approach that's right for you!
Traditional vs. New Alcohol Treatment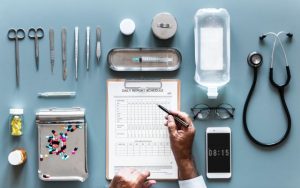 For many decades, those with alcohol dependence have had limited treatment options—most of them 12 step-based, and requiring complete abstinence. We'll refer to these as "traditional treatments."
In recent years, doctors, organizations, and experts have teamed up to develop a new way of thinking about alcohol addiction. This has led to a number of newer science-backed treatments. We'll refer to these as "new treatments."
It's important to understand that both traditional and new treatments work to varying extents. As with most health problems, certain treatments work better for certain people. For example, AA requires that people get a sponsor, cycle through the 12 steps, believe in a higher power, and remain sober. For some people, this works perfectly well.
However, other people with alcohol use disorder (AUD) find abstinence daunting, don't consider themselves spiritual, or cannot commit the time to attend meetings. Those individuals may be a better fit for other sobriety support groups, or alternative recovery programs.
Below, we'll outline the main differences between new and traditional treatments, and some of the big advantages of the newer approaches.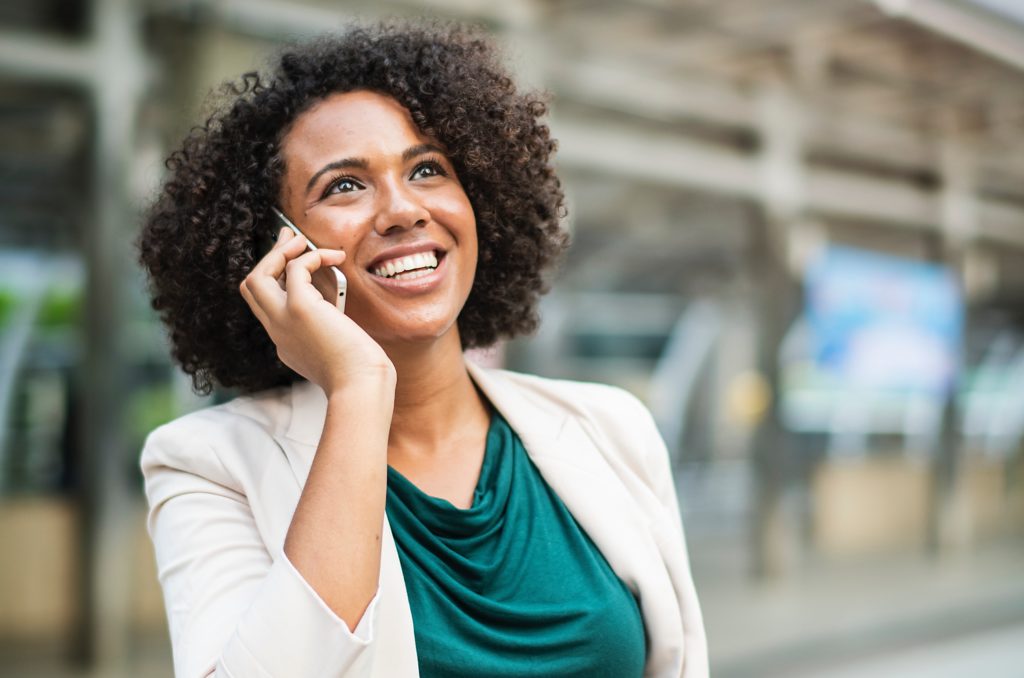 Need Help or Have Questions?
Schedule a private call with a Ria Health team member and we can help you get started.
The Old Way → The New Way
Here's how treatment has been revolutionized over the decades.
| | |
| --- | --- |
| Requires belief in a higher power | Secular options are available, and science-based methods can be combined with faith |
| More reliant on willpower | Incorporates FDA-approved medication to stop physical cravings |
| Often structured around in-person meetings | Peer-based support is optional, based on an individual's needs |
| People in AA are paired with a sponsor | Licensed recovery coaches are available |
| Measures progress anecdotally | Uses medical tools to accurately assess your progress |
| Reliant on a code of anonymity | Anonymity is guaranteed through a HIPAA-compliant app |
| In-patient rehab is often expensive | Telemedicine makes care more affordable |
| Meetings and rehab programs can be time-consuming | Counseling can be done at home, on your schedule |
| The goal of treatment is the same for everyone (ex. sobriety) | Treatment is customized to an individual's goals (ex. abstinence or moderation) |
| Follows a set series of steps | Applies a variety of medical and counseling approaches |
| Uses stigmatized language (ex. "alcoholic") | Uses judgment-free language |
9 Alternatives to Alcoholics Anonymous (Alternatives to AA Meetings & the 12 Step Program)
If you've decided that traditional Alcoholics Anonymous meetings aren't for you, there are several secular alternatives to AA.
As we describe each, begin to picture yourself in the program or meetings. Consider which AA alternatives best align with your beliefs and goals.
1. Ria Health
Ria Health is a non-AA, app-based treatment program that combines anti-craving medication and counseling. This at-home program gives you access to online support groups, medical support, and a personal recovery coach. Unlike many support group-based programs, your Ria Health journey is led by healthcare professionals and addiction experts. They can customize treatment to your personal goal, whether that's drinking less or not at all.
Program Goal: Moderation or Abstinence
Program Highlights:
Evidence-based, with the average member reducing drinking by 70% in 6 months
Addresses physical and psychological factors behind alcohol use
Entirely from home through an app
Access to FDA-approved anti-craving medication
Medical counseling via video chat
1X1 recovery coaching support
Weekly group calls for peer support
Mobile breathalyzer to monitor your progress
Low time commitment and flexible scheduling
Secular/non-religious alternative to AA
Alternative to 12-step treatment
Private and non-judgemental
Customizable to each person (can adjust goals for abstinence)
Participants Learn:
How to overcome cravings (using medication and cognitive behavioral therapy)
Coping strategies to break habits and reduce stress levels
How to overcome shame, stigma, and triggers
Tools to maintain a healthier relationship with alcohol long-term
Program Length: Customizable (1-12 months)
Cost: $350/month
Learn more about How It Works or Schedule a Call with a team member today.
2. SMART Recovery
SMART Recovery meetings are held throughout the country and are popular alternatives to AA meetings and 12-step groups. They're based on a 4-point program, combining motivation, coping strategies, cognitive-behavioral management, and living a balanced life. SMART stands for "Self-Management and Recovery Training."
Program Goal: Abstinence
Program Highlights:
Mutual support meetings
Science-based
Secular/non-religious
Learn:
Coping skills
Cognitive-behavioral skills
Motivation
Program Length: Ongoing
Cost: Free (not-for-profit)
3. Moderation Management
Moderation management is designed for problem drinkers who are in the early stages of dependence. Meetings focus on behavior change.
Program Goal: Moderation (but step #2 requires 30 days of abstinence)
Program Highlights:
Peer meetings
9-step program (alternative to 12-step treatment)
Early intervention and harm reduction
Promotes early self-recognition
May move on to abstinence-only groups
Secular/non-religious
Learn:
Drinking guidelines/limits
Drinking monitoring exercises
Goal setting
Self-management strategies
Coping strategies
Program Length: Ongoing (meetings after program completion)
Cost: Free (not-for-profit)
4. Women for Sobriety
Women for Sobriety is a non-religious alternative to AA. This addiction recovery support group is for women with substance abuse disorders, including AUD. Their New Life Program is based on 13 "acceptance statements" aimed to encourage growth.
Program Goal: Abstinence
Program Highlights:
Open to women with all forms of substance abuse
Based on 13 "acceptance statements" and 6 recovery levels
Certified moderators/chat leaders
Online and in-person mutual support groups
Phone volunteers for one-on-one support
Welcomes all expressions of female identity
Secular/non-religious
Learn:
Identify and address problems that created substance abuse
Identify and address problems created by substance abuse
New ways of problem-solving
Cognitive-behavioral strategies
Program Length: Ongoing
Cost: Free (not-for-profit)
5. HAMS: Harm Reduction for Alcohol
HAMS is a peer-led group that provides support and information to those who want to change their drinking habits. It's an AA alternative that involves 17 steps.
Program Goal: Moderation or Abstinence
Program Highlights:
Self-directed with resources and peer support
Online support forum
Chat room
Email group
Facebook group
Live meetings
Official HAMS book and articles
Sample recovery plans
Learn:
Change drinking habits
Safer, reduced drinking, or abstinence
Small steps to change behavior
Program Length: For duration of 17 steps (or stay to volunteer)
Cost: Free (not-for-profit)
6. This Naked Mind (Annie Grace)
This Naked Mind is an online alcohol awareness program that incorporates community and a variety of informational products. It aims to eliminate cravings by deconstructing your beliefs about alcohol.
Program Goal: Abstinence
Program Highlights:
Focuses on psychological dependence
Book
Video course
Audio program
Coaching
Web classes, challenges, and live events
Learn:
Liminal thinking (understanding and changing your beliefs about alcohol)
Conscious and unconscious roles in addiction
How conditioning contributes to addiction
Program Length: Depends on product/program
Cost: Varies (From free web classes to $600+ for video program and other products)
7. IGNTD Recovery
The IGNTD Hero Program is an online addiction program for those with alcohol and other drug dependencies. This addiction treatment alternative to AA also offers live group support chats. Users have access to the program for a year.
Program Goal: Moderation or Abstinence
Program Highlights:
Online course for alcohol and other drug addictions
Teaches a variety of approaches to tailor your recovery to your own needs
Live group support chats
Shame-free
Learn:
Habit change strategies
Cognitive-behavioral strategies
Dialectical behavior strategies
Mindfulness
Exercise
Medication
Hypnosis
Mindset coaching
Program Length: 2-6 months
Cost: $23-$273/month
8. SOS Sobriety
Secular Organizations for Sobriety (SOS) is a network of independent groups to help people achieve or maintain sobriety. It's an option for those looking for secular alternatives to AA meetings.
Program Goal: Abstinence
Program Highlights:
Open to alcohol and other drug dependencies
Groups based on the Suggested Guidelines for Sobriety
Local groups
Online groups
Mutual support
Learn:
Achieve sobriety
Maintain sobriety
Factors contributing to addiction
Rational decision making
Cycle of sobriety: acknowledgment, acceptance, and prioritizing sobriety
Program Length: Ongoing
Cost: Free (not-for-profit)
9. LifeRing
Another alternative to Alcoholics Anonymous, LifeRing is an organization to support sobriety. They offer peer-to-peer in-person support, and online meetings and resources.
Program Goal: Abstinence
Program Highlights:
Supports a variety of treatment approaches
Peer-to-peer
Local meetings
Online meetings
Email groups
Forum
Secular alternative to AA
Learn:
How to design your own program
How to support the "Sober Self" and weaken the "Addict Self"
Stories and advice from others
Program Length: Ongoing
Cost: Free (not-for-profit)
Summary of Alternative Alcohol Treatment Programs
Over the decades, society has changed the way it treats AUD. Traditional treatments—such as AA or rehab—work for some, but aren't successful for everyone. New, alternative alcohol treatment programs incorporate counseling and anti-craving medication to maximize results.
These 9 alternatives to AA are a great choice for anyone looking to reduce or stop drinking alcohol:
1. Ria Health
2. SMART Recovery
3. Moderation Management
4. Women For Sobriety
5. HAMS: Harm Reduction for Alcohol
6. This Naked Mind
7. IGNTD Recovery
8. SOS Sobriety
9. LifeRing
Looking for a non-abstinence-based treatment program? Learn more about our approach.