There's no way around it—when you drink heavily for a long period, your body takes a hit. As we've covered recently, nutrition in recovery can play a huge role in helping your system bounce back. The right combination of vitamins and supplements can not only help you feel physically healthier, it can also help you overcome common long-term withdrawal symptoms like anxiety and depression.
Here are 9 of the best supplements and vitamins for alcoholics in recovery—including supplements for alcohol cravings, repairing your liver, and rebalancing your nervous system.
9 Best Supplements For Alcohol Recovery
1. DL-Phenylalanine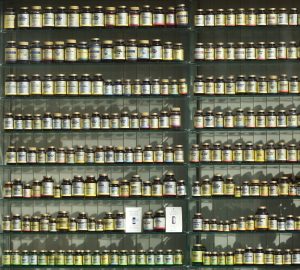 DL-phenylalanine is an essential amino acid which plays an important role in the functioning of your nervous system. If your body is deficient in this amino acid, it's common to experience fatigue, confusion, memory problems, a decrease in alertness, and to have a reduced appetite. D-phenylalanine also slows the breakdown of endorphins, which act as the body's natural painkiller, prolonging their release into the body.
If you're in recovery from alcohol use disorder, adding this supplement into your diet can help with anxiety, depression, chronic pain, and many other issues that might trigger alcohol cravings. DL-phenylalanine can also be a useful supplement for alcohol withdrawal.
2. L-Glutamine
L-glutamine is another great supplement for anyone trying to reduce their alcohol consumption. This amino acid occurs naturally in the body and many protein-rich foods, and is a building block for some of the brain chemicals that regulate anxiety and depression. Many people who struggle with their drinking don't have enough L-glutamine in their systems. Adding this supplement can help boost mood in recovery and reduce withdrawal symptoms.
3. Vitamin B
Many individuals who drink large quantities of alcohol are deficient in vitamin B1, or thiamine. In fact, this is one of the main vitamins given to people going through medical detox from alcohol. Vitamin B deficiency can cause weight loss, irritability, fatigue, and in extreme cases lead to Wernicke-Korsakoff syndrome, also known as wet brain. Vitamin B is one of the most important supplements for alcoholics, whether you're drinking, sober, or trying to get sober.
4. Taurine
Taurine is an amino acid known to lower levels of acetaldehyde—a toxic metabolite produced when your body breaks down alcohol. Chronic, heavy drinking can reduce taurine levels in the body, and adding it back in appears to help with withdrawal symptoms and detox. In one study, patients who took taurine supplements experienced fewer severe withdrawal symptoms, such as delirium and hallucinations.
5. Glycine
Glycine is another amino acid used to make proteins in the body. It can be an especially good supplement for people with alcohol-related liver damage. Studies show that glycine is useful in treating both alcoholic hepatitis and carcinoma caused by alcoholic cirrhosis. Even if you are not suffering from these conditions, taking glycine may help protect your liver if you have a history of heavy drinking.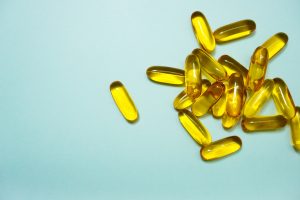 6. Dihydromyricetin (DHM)
Dihydromyricetin (DHM) is an over-the-counter herbal remedy well-known for soothing hangovers. Research shows that DHM can increase the efficacy of enzymes that metabolize alcohol, helping your body to eliminate it faster. DHM also appears to reduce inflammation and fat accumulation in the liver, helping to guard against alcohol-related liver disease.
7. Milk Thistle
Milk thistle is an herb native to Mediterranean countries. It has long been used as a traditional remedy for a variety of illnesses, including liver damage. Although research is ongoing, there's some evidence that milk thistle can help reduce the symptoms of cirrhosis and chronic hepatitis. If you're working on reducing your drinking, milk thistle can be one way to protect your liver from the damaging effects of alcohol.
8. Calcium
People who drink alcohol are at higher risk of calcium deficiency, since alcohol interferes with your body's ability to properly absorb this vital nutrient. This can increase the chances of developing osteoporosis, especially for women. If you're currently drinking, trying to cut back, or in recovery, taking calcium supplements is another great way to protect your overall health.
9. CBD
Cannabidiol, or CBD, is a compound that naturally occurs in the cannabis plant. More research is needed, but early studies suggest that CBD may help with pain management, anxiety, alcohol cravings, and even liver and brain damage linked to excessive drinking. Despite its presence in marijuana, CBD itself does not cause an individual to feel high. If you can find a pure or reliable source of CBD, it might be worth trying as a supplement for alcohol withdrawal.
Of course, these are only nine helpful options—there are many vitamins and supplements for alcoholics you can take to aid your system in recovery. We recommend speaking with your doctor about how heavy drinking has impacted your body, and which supplements will be the most safe and useful for you as an individual. Other new habits, such as regular exercise, mindfulness practice, and a healthier diet, can all contribute to boosting your health in recovery.
In addition to supplements for alcohol cravings, there are several prescription medications that can help you cut back or quit drinking. Naltrexone can help retrain your brain to be less interested in alcohol over time, while acamprosate, baclofen, gabapentin, and topiramate can all help reduce cravings for alcohol. Learn more about medications for alcohol cravings, and other ways to round out your support system in recovery.