Elsewhere, we've discussed the high cost of rehab, and how it often discourages people from getting help. Time and privacy can also pose a challenge: For many people, skipping work and putting their lives on hold to attend rehab is not an option. This may be a major reason why many people don't look for assistance for problem drinking until it's taking a serious toll on their lives. With the development of telemedicine, this no longer needs to be the case. "Rehab at home" has now become an affordable possibility throughout much of the United States.
The Trouble With Traditional Rehab Options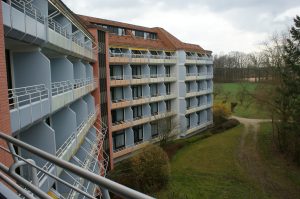 There are many rehabilitation facilities out there, but how many people really know what the word "rehab" means? As John Oliverpoints out in his 20 minute segment on the rehabilitation industry, the definition of rehab has become increasingly vague. With little regulation, it turns out that many treatment centers are offering services that have little basis in science.
Then there are costs: ranging from $7,500 to $80,000 per month, residential rehab can be shockingly expensive. Add in surprisingly low success rates, and it's understandable if some people are skeptical of the idea of rehab, or simply can't afford to take the risk.
Outpatient Therapy for Alcohol
Outpatient rehab is one way of reducing costs. Instead of staying at a facility—with all the associated expenses and lost work time—outpatient therapy for alcohol means living at home and attending a nearby center.
The issue with this strategy is that it's still disruptive—these programs still take most of your free time, and require you to commute. And while they're cheaper than inpatient options, outpatient programs can still cost thousands per month. Finally, there's the question of what you do in outpatient rehab. While each program is different, there's no greater guarantee that treatment is evidence-based, or more effective than at a residential treatment center.
Evidence-Based Treatment
What "rehab" should mean is a series of evidence-based methods to treat alcohol and other substance abuse safely and affordably, over a period of time. Fortunately, such methods do exist. As time goes by, approaches like medication assisted treatment and cognitive behavioral therapy are showing strong results, and gaining more traction.
The main issue, up to this point, has been accessibility. With a shortage of licensed addiction specialists and certified addiction coaches in many parts of the country, it's been hard for many people to access effective care. The development of online rehab is beginning to change this.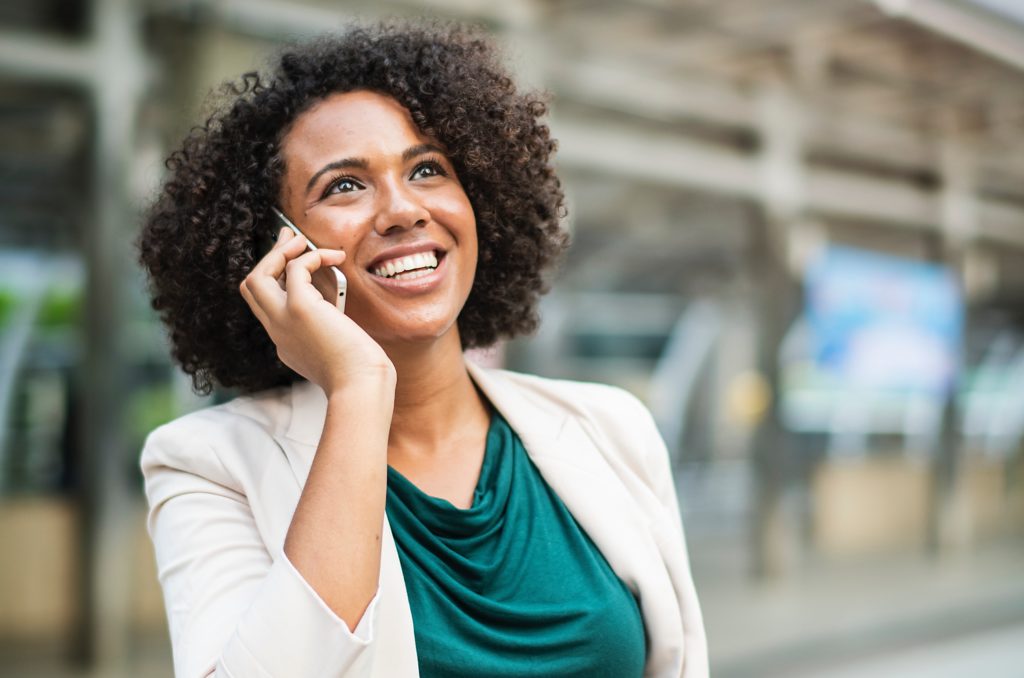 Need Help or Have Questions?
Schedule a private call with a Ria Health team member and we can help you get started.
Online Rehab: How Telemedicine Helps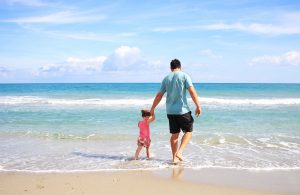 Now that smartphone technology and internet access are widespread, it's possible for people to meet with doctors from the comfort of home. Many telemedicine-based health care apps have launched in the past few years, and this trend is now spreading into the world of addiction treatment.
This is a huge advantage, because it finally makes it possible to give high quality, science-based care to many more people, at a much lower cost. On top of this, telemedicine-based alcohol recovery at home allows people to get help in private, without the stigma and disruption of checking into a program. Essentially, it makes the whole process of overcoming alcohol addiction much more convenient, and much easier to follow through on.
Access to Long-Term Support
Online rehab also eases time limits. The National Institute on Drug Abuse recommends people spend at least 90 days in treatment to get lasting results, and this may be conservative. In many cases, it can take up to a year to establish permanent change.
If you feel you cannot afford this kind of interruption in your life, you aren't alone. With telemedicine, however, you can continue to meet with your coaches and doctors for as long as you need to. Online "rehab at home" fits into your schedule, and is affordable enough that you can stick with it.
How Rehab at Home Works
In the case of Ria Health's telemedicine program, "rehab at home" begins with meeting a doctor over video chat, and coming up with a treatment plan together. Once you decide on a path forward, you will get access to a number of tools via your smartphone, including:
Weekly one-on-one online meetings with a certified addiction coach
A mobile breathalyzer and an app to help you track your progress
Meetings with medical doctors and 24/7 support
Access to several medications that can help reduce alcohol cravings, including naltrexone, acamprosate, and gabapentin
Online support groups with other members of the program, guided by a certified coach
All of our methods are evidence-based, and all of our coaches are trained in cognitive behavioral therapy. This includes motivational interviewing, and SMART goal setting (Specific, Measurable, Achievable, Realistic, and Trackable).
We also offer members a range of choices, from abstinence to moderation. This means that if your goal is simply to cut back on how much you drink, our app can help you get there. You can pursue abstinence at a later point if you so choose.
Telemedicine lets you get the help you need, while still being there for family members and loved ones. Learn more about how our program works, or see for yourself how well it works.
The Future of Rehab
If you've been wondering how you can reduce or stop drinking alcohol, and haven't found a program that's right for you, Ria Health's online rehab center may provide the answer. Get affordable, long-term care specialized to your goals, on your schedule, and from the privacy of home. Take the stigma and the hassle out of rehab. Get in touch today, and get on the way to your best self.