Telemedicine, or telehealth, is becoming increasingly popular as a way to access care remotely. Patients can talk with a doctor or therapist over video chat, access their medical data digitally, and even fill prescriptions via online pharmacies. COVID-19 has made telehealth especially useful, as people seek to avoid the spread of disease while still getting the care they need.
However, since this phenomenon is still relatively new, it's not surprising if people have a lot of questions about telemedicine. Is it safe? Is it secure? What are the benefits of telehealth? Why should I get care online instead of through a regular doctor's office?
Below, we'll cover some common telehealth benefits, some potential drawbacks, and how it can be especially helpful in treating mental health and addiction.
5 Benefits of Telehealth and Online Care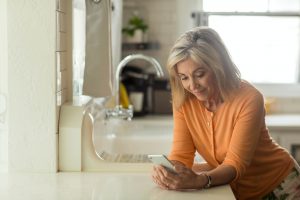 So, what are the benefits of getting support via telemedicine vs in person? Here are five of the biggest upsides of using telehealth.
1. Accessible From Anywhere
Telehealth gives you access to support for a wide array of conditions, from anywhere you have internet access. If you live in a remote area, or far from the specialized care you need, online care can help you bridge this gap. And nearly anyone might benefit from speaking to a doctor from home when they're feeling under the weather.
2. Flexible to Your Schedule
Online care is often easier to fit into your daily life. No travel time is needed, so appointments take up less of your day (sometimes only a few minutes). Because these appointments are quicker, it's also easier to schedule them at times that work for you. You can speak with a counselor on your lunch break, or have a 15 minute medical consultation when you get home from work, before making dinner.
3. More Affordable
Not only does telehealth cut down on travel expenses, it also reduces overhead for doctors and medical companies. These savings get passed on to patients in terms of lower fees and out-of-pocket costs. Many insurance companies now support telehealth as well, which may even make it free in some situations.
4. Streamlines Care
Telehealth can make care easier to organize. Rather than juggling paperwork, appointments, research, and communication from several different sources, many telemedicine apps give you one streamlined interface to access everything. This can make it easier to send information from one doctor to another, get quick answers to pressing questions, or schedule the care you need.
5. Improved Long-Term Support
By making care more affordable, flexible, and accessible, telehealth makes it easier to check in with your doctor consistently over a long period of time. This can improve long-term outcomes for many patients, including people with chronic conditions and those in addiction recovery. It can also improve preventative care, by helping people stay in regular contact with their doctor.
Types of Care You Can Access Remotely
There are now many aspects of healthcare that can be managed remotely via telemedicine. Some of the most common uses of telehealth include:
Care for non-life threatening illnesses, such as colds, stomach aches, migraines, and skin conditions
Mental health counseling and therapy
Access to medical information and test results
Regular check-ins for older patients or people with chronic conditions
Ordering and managing prescriptions
Follow-ups after hospitalization or surgery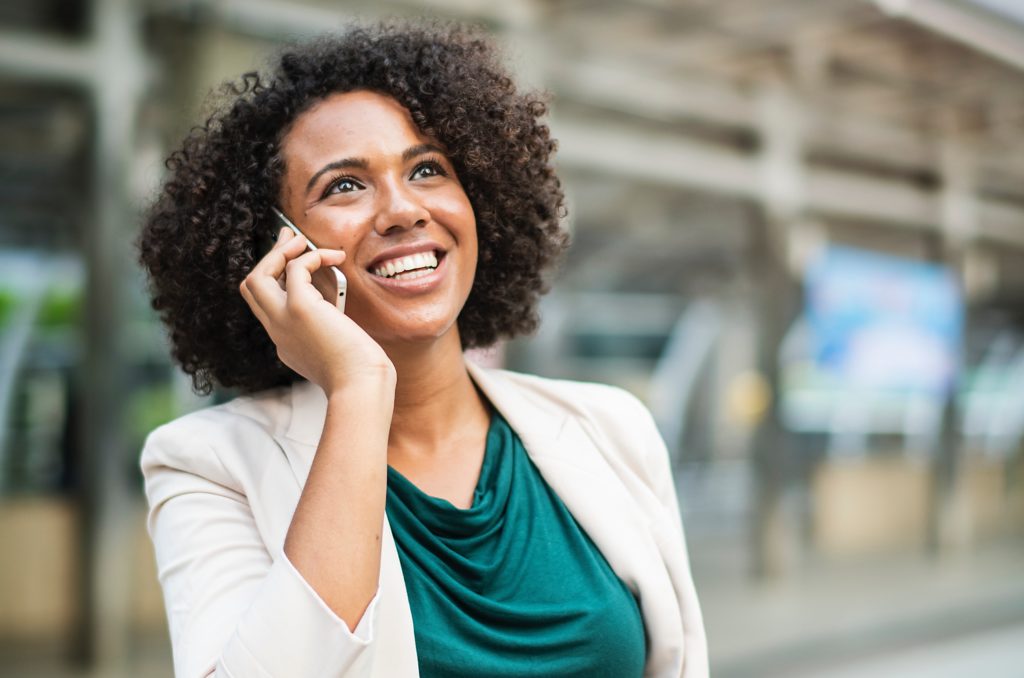 Need Help or Have Questions?
Schedule a private call with a Ria Health team member and we can help you get started.
What Are the Downsides of Telehealth?
Of course, like all approaches to care, telemedicine has its drawbacks. Here are two of the biggest concerns people have about telehealth.
Some Conditions Are Best Treated in Person
Telemedicine can help with minor illnesses, or monitoring day-to-day care for some chronic health problems, but there are certain conditions that require in-person treatment. If you're facing an emergency, or need certain kinds of tests, you'll still need to visit a doctor's office or a hospital. Also, some people simply feel more comfortable meeting with a doctor or therapist face to face.
That said, there are many cases where telehealth can complement in-person care, reducing costs and making it easier to follow up on in-person meetings or check-ups. Many people who make regular doctor's visits still find that telemedicine is a good tool to have in their arsenal.
Data Security
Some people are concerned about their privacy or data security when using telehealth. While most major telemedicine companies have robust security and comply with privacy regulations, it is important to only use reputable providers when accessing care online. Look for companies that are HIPAA compliant and have an established reputation before signing up.
Will Telehealth for Mental Health Continue To Be Popular?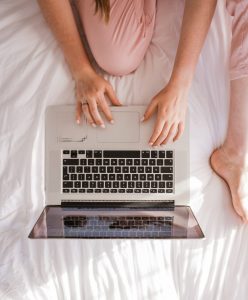 One area where telehealth has been especially useful during the COVID pandemic has been in mental healthcare. With many people stuck inside, or dealing with unusual financial or personal challenges, there's been a huge need for support. Telemedicine has helped replace the role of therapist visits or regular support groups during periods where it hasn't been safe to meet in person.
Now that the world is inching towards normalcy, will it continue to be popular to meet with therapists and counselors online?
While it's difficult to predict the future, most signs point to yes. While some people get greater benefits from in-person visits, many have also become comfortable with online care during the COVID era. And considering that online therapy can be cheaper, and require less travel time or schedule disruption, it's likely that many will continue to use telehealth for mental health support.
Benefits of Telemedicine for Addiction Care
Not only is telehealth a valuable tool for healthcare in general, it's been especially revolutionary when it comes to addiction care. People who struggle with alcohol or substance use disorders often face significant barriers to getting the support they need. Along with greater flexibility and affordability, telemedicine has some unique advantages for people in recovery.
Privacy and Reduced Stigma
Addiction is unfortunately still a widely stigmatized disease. Getting help via telemedicine means not having to take time off work, put your life on hold, or attend meetings in person. This gives you more choices about who you talk to about your recovery process, and under what circumstances. It can also make people feel more comfortable about seeking help.
Digital Tools to Track Your Progress
Telehealth apps can give you a digital interface to see how many days you've been sober, or how much you've reduced your drinking over time. For example, members of Ria Health's program use a Bluetooth breathalyzer to track their daily blood alcohol concentration (BAC), which they can later view in the app. Not only does this let them track their progress, it helps our medical team optimize care.
New Approaches to Treatment
Finally, the growing popularity of telehealth has created an opportunity to rethink how problems like addiction are treated. Evidence-based techniques, like anti-craving medications, cognitive behavioral therapy, and even moderation-based recovery, are finding a home in new telemedicine programs—and often getting better results than traditional rehab.
Learn More About Telehealth For Alcohol Use Disorder
If you're curious how telehealth can help you quit or cut back on alcohol from home, learn more about Ria's unique online program. You can also schedule a no-obligation call with a member of our team today to learn how online treatment works.