Every September, the Substance Abuse and Mental Health Services Administration (SAMHSA) sponsors National Recovery Month. It's a time to share stories, support individuals struggling with addiction, and celebrate those in recovery.
In honor of National Recovery Month, we want to share some ideas for celebrating victory over addiction—whether it's yours or someone else's—all year round.
Why We Should Celebrate Recovery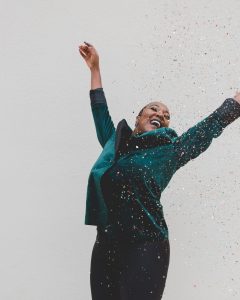 With all of the stigma and shame around drug and alcohol addiction, it's easy to want to pass over the subject. If you're in recovery, you might be afraid to tell others or make it too public. You might also think, "why should I celebrate such a difficult part of my life?"
But, in a sense, that's exactly the point. Recovering from addiction is challenging. Success is a major accomplishment. And since addiction is now recognized as a legitimate disease, there's no reason to stigmatize it, or for people in recovery to be ashamed.
If you feel comfortable doing so, sharing your recovery story can go a long way towards helping others. And celebrating sober anniversaries—or even "monthiversaries"—can be a great way to reinforce your sense of accomplishment, and reward yourself. It can also be a powerful way to recognize the loved ones who have supported you, or others who have persevered over addiction.
4 Ways to Celebrate Recovery
If you're interested in celebrating your recovery, or the recovery of someone you love, here are a few ideas to try.
Gather with Friends and Family
Whether you cook a special dinner, throw an alcohol-free party, or host a simple game or movie night, getting friends and family members together can be an affirmative way to recognize your recovery. Think of the people who have supported you throughout your recovery, and share the moment with them.
Spending time with your loved ones also helps keep your support system strong, which can be crucial in maintaining your sobriety.
Invent Your Own Tradition
Come up with a tradition that holds personal meaning for you. It can involve friends and family, or be for you alone. It can be simple, or include as much fanfare as you like. Maybe you want to start the day writing a reflective entry in your journal, then go on a hike. Or perhaps you'd like to treat yourself to a spa day or a shopping trip.
You could also purchase yourself a memento, like an engraved watch, piece of jewelry, or charm for a bracelet. Think of it as your own personal version of the medallions or chips Alcoholics Anonymous gives out for sober anniversaries.
This can be a great way to remind yourself of all the fun things you can do without alcohol. Plus, creating a tradition means you don't have to puzzle over what to do every time you celebrate your recovery. You'll have something fun to look forward to, which helps maintain your motivation.
Decide on Specific Milestones
Celebrating recovery milestones along the way—even "minor" ones—is another great way to motivate yourself. Even seemingly small milestones mean you've done hard work, built new habits, and made positive choices. Recognize how far you've come, and feel proud of your accomplishments! This gives you the drive to keep going, even when it's tough.
Try celebrating monthly milestones (30 days, 90 days), then having an extra-special celebration when you reach your yearly sober anniversary. Treat yourself to something you enjoy each month—like a nice dinner, a beach trip, or a pair of shoes you've had your eye on. Then plan an even bigger treat for your anniversary.
Give Back
Some people don't feel comfortable celebrating or drawing attention to themselves. If that applies to you, consider celebrating by giving back to your community. Visit your local food bank, assist with a community event, or donate to a favorite charity. Or make a longer-term commitment to support someone else's recovery journey, as a sponsor or an ally.
Giving back also provides a sense of purpose, reduces stress and anxiety, and benefits your physical and mental health. It's a great way to reinforce your connection to your community, which in turn can also reinforce your recovery, helping you stay sober long-term.
Recovery Is Worth Celebrating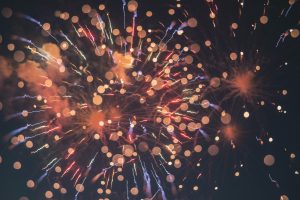 No matter how long—or how short—it's been, make some time to celebrate your recovery, or the recovery of a loved one, during National Recovery Month. Celebrate all the ways you feel healthier, and every way your life is more rewarding. Odds are, the longer you've been in recovery, the more you have to celebrate.
If you feel comfortable, celebrate openly, and let everyone know how glad you are to have made a change. And if you feel more private about it, take time to reflect on the hard work and important decisions you made to get better. Thank yourself and the people who have supported you, and share your story as widely as you feel comfortable.
Addiction is not shameful, nor is recovering from addiction. Substance use disorder is a chronic disease that affects millions of people worldwide. It can be extremely difficult to overcome, and if you've overcome it, that's something major worth celebrating.
If you aren't yet in recovery, or you'd like some help sticking with recovery from alcohol, Ria Health is here for you. Our telemedicine program combines medication, recovery coaching, medically-managed care, and handy digital tools—all from an app on your smartphone. You set your own personal goals, and we give you the comprehensive support you need to reach them.
Learn more about how Ria Health works, or schedule a call with a member of our team today.