When I first quit drinking and using drugs, I expected it to be a challenge to stay away from substances. What I didn't realize was all the other difficulties I would face in early sobriety.
It wasn't just the alcohol cravings that I had to cope with. I started to experience my feelings instead of numbing them. I realized I had to learn to deal with stress and every other challenging emotion that surfaced without drinking. I had to rebuild the trust of friends and family, which was a hard journey. And I had to learn new ways of caring for myself and finding the support I needed as I went about my life.
I can safely tell you, ten years down the line, that it can and does get much better. But if you're entering early sobriety, there's a ton of challenges (and personal growth) you should be prepared for.
One could write many long books about the things people experience when they stop numbing with alcohol and start living life again. But here are a few of the biggest challenges I experienced early on in my sobriety, and how I learned to manage them.
Repairing Relationships in Early Recovery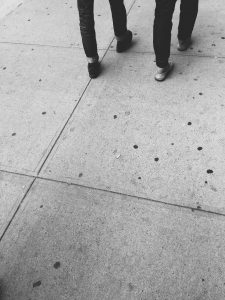 For me, personally, building back the trust of friends and family was one of the hardest parts of early sobriety.
When I got home after spending 30 days in rehab and 30 days at a transitional sober living home, I naively expected things to just go back to normal. I didn't fully understand the effect my drinking and using had on everyone around me. Every time I left the house, my parents worried that I was going to drink or use drugs, and my husband worried he'd have to go out looking for me to make sure I was alive and safe.
It took time for everyone to really trust that I would stay sober, and I'd be lying if I said that wasn't difficult. I had to keep doing the right thing over and over, until everyone began to believe me. And while it was worth it, it also felt completely disheartening and exhausting at times.
I remember meeting my mom at Starbucks for her birthday a couple of days after I got home. We got into an argument about something silly, but I was fresh out of rehab and still didn't handle stress and conflict very well. I told her I didn't want to spend time with her anymore, and left to go up the street to the bookstore.
About 10 minutes later, she and my brother ran through the bookstore, screaming, crying, and calling out my name. My dad and husband were ringing my phone non-stop, convinced I had relapsed and was in danger. I didn't understand why everyone was reacting the way that they were. All I wanted was for everyone to leave me alone and believe me when I told them I wasn't drinking or doing drugs—I was just reading a book.
This interaction may be fairly insignificant in the grand scheme of things. But for some reason I can still picture it vividly even ten years later. For me, this story encapsulates one of my biggest struggles in early sobriety: I wanted to do the right thing, but why bother if no one believed me anyway?
To really move forward, I had to get rid of that mindset and start doing the right thing for me, not just for other people. No matter how long it took others to trust me, staying sober was something that mattered to me, personally, and so the effort was always worth it. When I realized that, life changed for the better.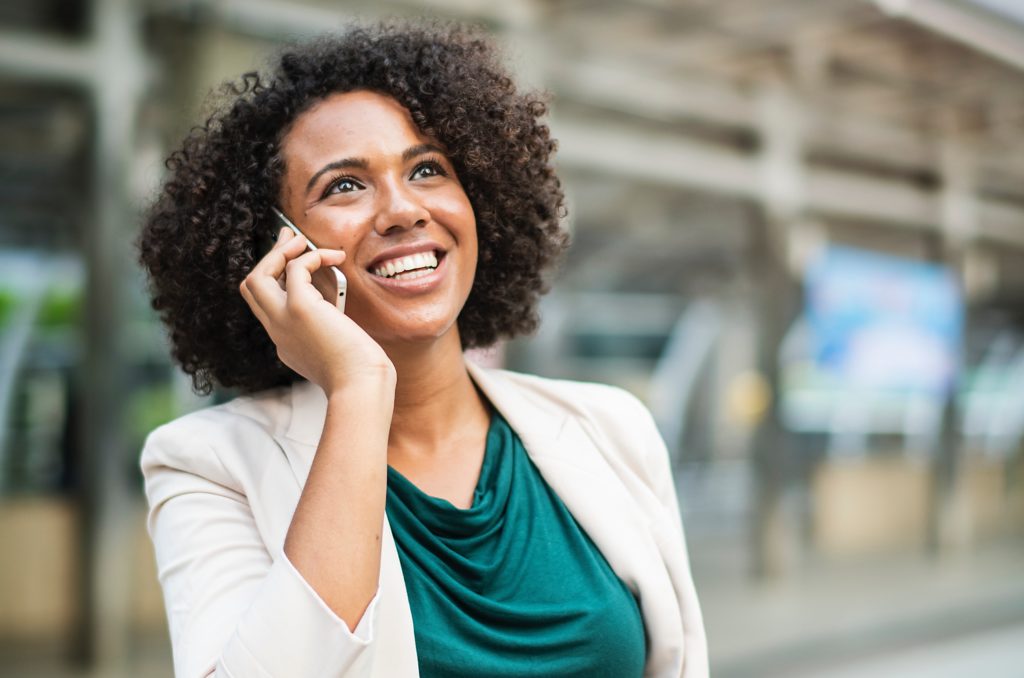 Need Help or Have Questions?
Schedule a private call with a Ria Health team member and we can help you get started.
Doing Better Than I'm Feeling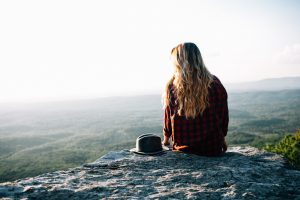 One of the interesting parts about getting sober is that we often feel worse as we start to get better. In early sobriety, my mind started to clear, and I began to truly understand some of the things I had lost to addiction. I began to let myself feel again, and my feelings were not easy ones. I felt shame, disappointment, sadness, grief, and so many other things. I felt like I had missed out on so much and burned so many bridges.
This time, though, I wanted my sobriety to stick. So I started working on it. I used my friends and other sober people as a sounding board. I asked for advice when I wasn't sure what to do. I started to go back to therapy every week so I could figure out what caused me to drink and use drugs the way I did. I had to face and come to terms with the havoc my drinking had wreaked in my life, and in the lives of others I cared for.
This was a tough pill to swallow, but it was the beginning of a new, healthier phase in my life. And this is one of the big contradictions of early sobriety. By all objective standards, I was doing better—I was healthier physically and mentally and was genuinely working on myself—but I didn't feel so great. In other words, I was doing much better than I was feeling.
This is an important thing to learn to navigate in long-term sobriety as well. A decade later, I still often find that I'm doing better than I'm feeling. I'm no longer in the cycle of active addiction, but I can easily find myself in a dark place emotionally if I stop doing the things that helped me get sober in the first place. When I don't eat right, exercise, or regularly go to therapy, I can be right back in that mental space.
Sobriety is an active process, and it's essential not to get complacent. I still have to be diligent in my self care. I know that no matter how long I've been out of that cycle, there's always the possibility of going back to where I was. The second I forget that, I'm in trouble.
Working My Way Through Early Sobriety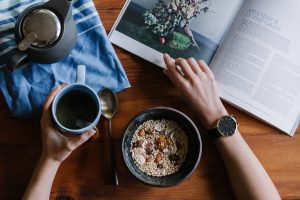 Therapy was one of the best things for me in early sobriety. It was a place where I could talk openly about anything and everything. There was so much that I felt I couldn't share with my family or my husband, so therapy felt like a safe haven for me. My therapist helped me develop new, healthier routines. I was used to just doing whatever I wanted, and not considering others' feelings. I knew that if I wanted to stay sober, that had to change.
So I started to change. I started doing small, healthy things—like eating a good breakfast, exercising, and being honest about how I was feeling. These actions might seem insignificant to some. But to me, the little things were so important. I needed to put all these small steps together, and create a foundation to pull my life back into focus. I went back to school, finally motivated to do well.
The challenge was holding on to that motivation. There are many ups and downs in early sobriety that can throw you. But the trick is to just keep moving forward. No matter what. On the days that I felt like I had no motivation to go to class, I went anyway. When I didn't have the motivation to work out or eat right, I did it anyway. When I didn't have the motivation to stay sober, I stayed sober anyway.
In that sense, getting through early sobriety literally is "one day at a time." And eventually, by sticking with it, those days added up to a pretty amazing life.
Get the Support You Need
One of the most important things you can do in early sobriety is to find a support system that works for you. While this likely includes friends and family support, it's also a good idea to look into coaching or therapy.
No one expects you to be perfect, but it's vital to adopt positive routines and strategies in your life that give you the best chance of success. In my case, seeing a therapist on a regular basis makes a huge difference. For others, going to meetings and finding a sponsor gives them the tools they need to cope.
Online coaching, through programs like Ria Health, is another way to get some support in sobriety. Meetings are flexible, and happen through an app on your phone. Coaches aren't therapists: instead, they focus on helping you learn new strategies for dealing with your own unique challenges in early recovery. Learn more about how online coaching works.