For many of us, alcohol plays a bigger role in December holiday festivities than we'd like. Often, we feel the consequences once the merriment subsides, and swear we'll do things differently next year—but it's harder than we expect. Some of us have even sworn off alcohol completely, and are dreading the constant temptations and explanations that come with the holidays.
But for adults, holiday fun often seems synonymous with alcohol. What are you supposed to do to let loose during the holiday season if you don't drink? Does a sober December need to be boring?
Thankfully, the answer is an easy no. Think about it: most people's fondest childhood memories of the holiday season have nothing to do with alcohol. Kids build snowmen and go sledding, rough-house with their cousins (sometimes wrecking the house in the process), open presents, and play games. They admittedly also tend to binge on sugar, which isn't a great idea. But if the people having the most fun in the room aren't drinking, it can't be that hard, right?
As a grown-up, you can definitely have fun sober during the holiday season. Here are 14 ways to keep the holiday spirit alive without drinking a single drop: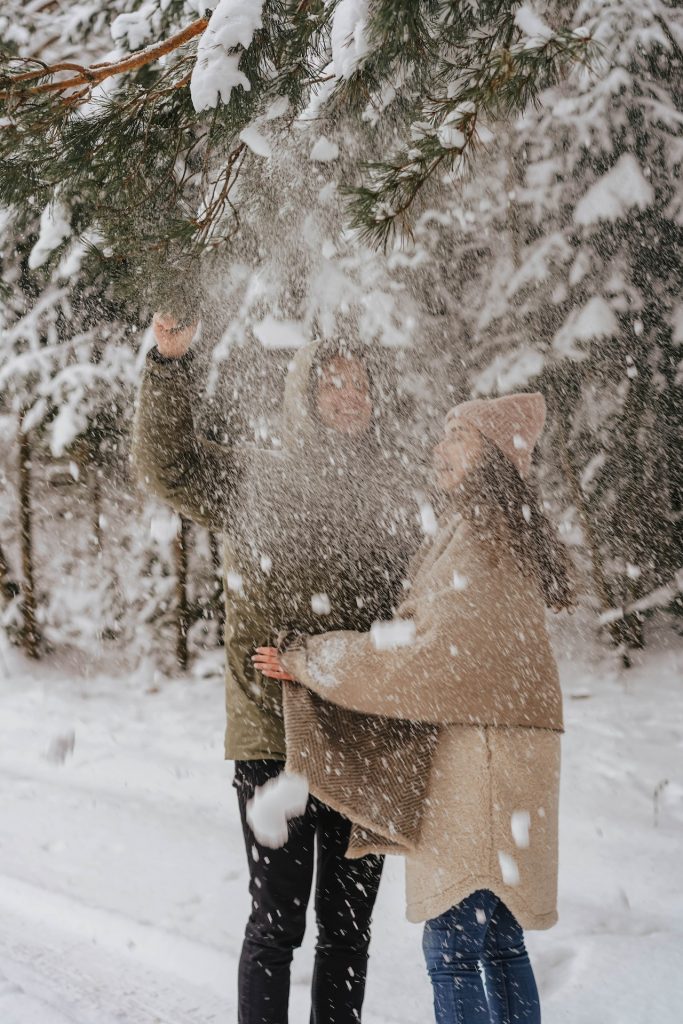 1. Go play in the snow!
For starters, why leave this kind of fun to the kids? If you live in a colder climate, build a snowman, make snow angels, or even get in a friendly snowball fight if you're up for it! Playing in the snow is a great way to enjoy yourself and let loose—without having to consume any alcohol.
2. Try your hand at baking
As the nights get colder, nothing says comfort like a warm oven and the smell of fresh cookies. Not only is baking entertaining, it gives you another thing to share with friends and family members. This can also be a fun option if you have kids in the house—invite them to decorate the cookies with different colored frosting and share them around!
3. Watch your favorite Christmas movies
Consider creating a lineup of all the ones you like best, and watch a few every week leading up to the holidays. Odds are, it'll get you in the spirit of the season, and bring back fond memories.
4. Have a tree-decorating party
If you celebrate Christmas, perhaps setting up the tree has begun to feel like a chore. If you're looking for festive things to do sober, why not make a social event out of it? Put on some Christmas tunes and invite friends or family over to eat and socialize while hanging the ornaments—it's a great excuse for an alcohol-free get-together!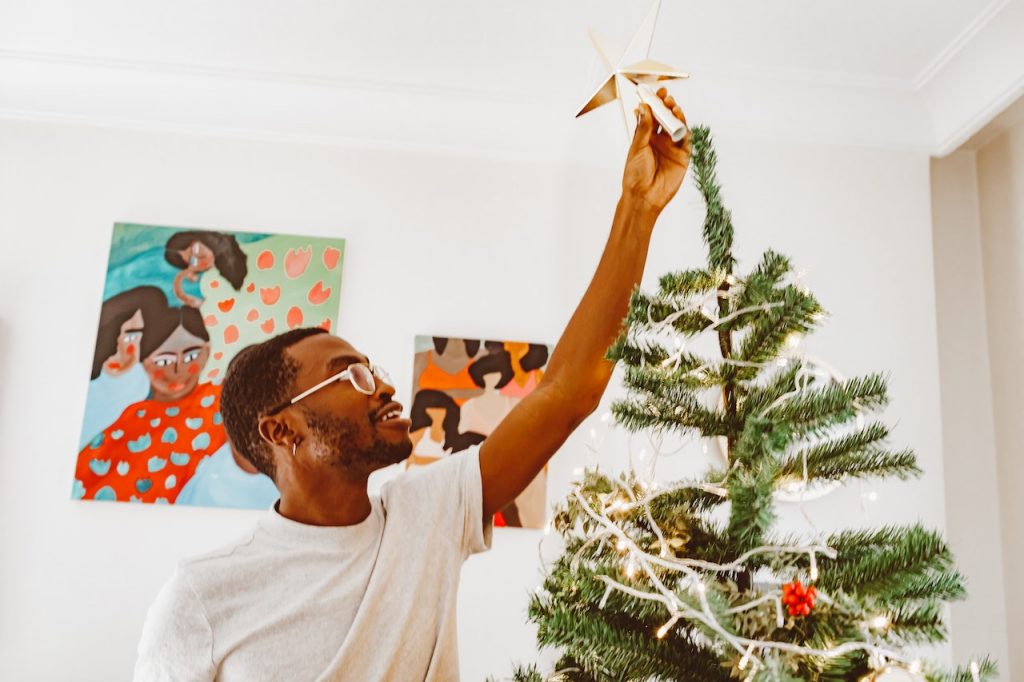 5. Attend local holiday celebrations
Is there a Christmas tree lighting ceremony in your town? A local theater production of Scrooge? Perhaps there's a caroling group you can join, or a holiday bazaar where people share homemade arts and crafts. Odds are, there are some fun sober ways to celebrate in your community.
6. Get creative with your gift wrapping
Just like picking out a tree, this can start to feel like a chore for some people during the holidays. This year, why not buy some extra-special wrapping paper, or try creatively "disguising" your gifts? Make a book look like a basketball, or make some special paper decorations to put beside the name tags. Make your gifts into works of art, and have some fun!
7. Go ice skating
Is there a skating rink near your house? When was the last time you went? If it's your kind of thing, invite a friend and make an evening of it. If it's not, it can still be fun to go and watch people circle the rink together. Get a hot cider, take in the atmosphere, the lights, the music, and remind yourself of the joys of the winter season.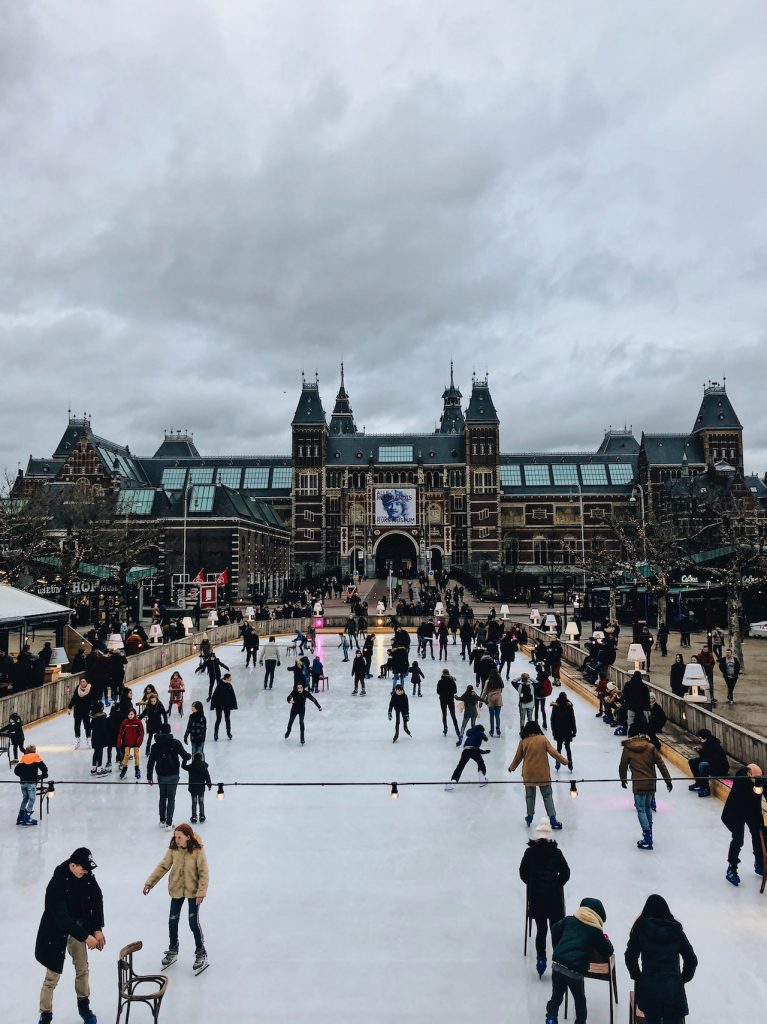 8. Volunteer at a soup kitchen
Nothing could be truer to the spirit of Christmas, or any other holiday for that matter, than helping out in the community. Many soup kitchens make a special holiday meal for people who don't have family or the means to eat a hot meal at home. If you're wondering how to keep your mind off alcohol during the holidays, what could be better than giving to others?
9. Join a gift drive
On the same note, there are many children whose parents can't afford to buy them gifts for the holidays. There are often gift drives at local businesses, religious centers, and community organizations. It can be a fun and heart-warming experience to go out shopping for a child, and you'll know you've made a big difference in someone's holiday.
10. Indulge in nonalcoholic holiday drinks
Hot cocoa, apple cider, booze-free variations of hot toddies or eggnog—the list of festive drinks you can enjoy without alcohol is quite long. Invite some sober friends over, and experiment with some new recipes together.
8 Easy & Delicious Nonalcoholic Drink Recipes
Trying to avoid alcohol? Looking for new things to serve or drink over the holidays? Download these 8 easy-to-make nonalcoholic drink recipes.
11. Write your own Christmas story
If you have fond memories of celebrating Christmas, try capturing them through a short story! Make a book to share with friends and family, publish it online as a blog, or simply keep a copy for yourself. This can be a fun way to bring memories back to life, and pass the story along.
12. Make some holiday crafts
Go to your local arts and crafts shop, or buy a kit online. Make your own ornaments, decorations, or holiday cards. These can make great gifts for others. It can also just be a fun way to spend time, either with friends or on your own.
13. Put together a holiday puzzle
If you feel like staying cozy indoors, consider buying a holiday-themed jigsaw puzzle, and setting it up on your table. This can give you something relaxing to work on during a quiet, snowy evening, while keeping your mind occupied.
14. Get yourself a really special gift
If you've decided to go alcohol-free this holiday season, give yourself a nice reward. Perhaps you've worked hard to make some important changes this year. Show yourself that you're proud of all the effort you've put in. You can even wrap it up for yourself and leave it out for the morning!
Having trouble sticking with your goals, or simply want some extra support to ease the pressure this holiday season? Ria Health has your back. We offer comprehensive support from a smartphone app, including coaching, drink-tracking tools, and even prescription medications to reduce cravings. Get in touch with us today to learn how it works.