Alcohol Rehab Options in the Bay Area
Learn more about the options available for people who want to drink less or quit alcohol in San Francisco, Oakland, and the rest of the Bay Area. If you're ready to make a change, Ria Health is one option you can access 100% online.
What Types of Alcohol Treatment Are Available in San Francisco?
With options ranging from traditional alcohol rehab to innovative online programs, there's more opportunity than ever before to find alcohol treatment that works for you. To find the best fit, consider factors like your schedule, goals, and how much alcohol you drink.
Here are a few options for alcohol rehab in San Francisco:
Medical Detox
Medical detoxification (medical detox) is recommended for people who are addicted to alcohol and likely to experience severe withdrawal symptoms, which can be life-threatening in some cases. During detox, medical professionals ensure your safety and keep you as comfortable as possible throughout the withdrawal stage. Detox is sometimes a medical necessity, but it can be pricey and is only a starting point for lasting recovery. 
Inpatient Rehab
One of the most well-known forms of alcohol treatment, inpatient rehabilitation (rehab) requires patients to live in a treatment facility for 30 days or more. Rehab provides a highly structured environment that emphasizes learning healthy coping strategies and skills while adjusting to sober living. It's expensive and requires you to pause your everyday life, but rehab can be helpful if you want to fully focus on recovery away from potential triggers or an unsupportive environment.
Recovery Housing
After exiting medical detox or rehab, some people choose to gradually transition back to everyday life in recovery housing. Transitional living gives you extra time to solidify helpful strategies and strengthen your resolve, which can make it easier to stick with recovery long-term. Although it means more time away from loved ones and responsibilities, recovery housing is beneficial for many people.
Outpatient Rehab
Outpatient rehab is more affordable and less disruptive than inpatient rehab. While enrolled in an outpatient program, you can continue to work your job and live at home. The time commitment required in outpatient programs ranges from a few hours each week to several hours daily. For some people, this time commitment is still too much (or not enough). For others, outpatient rehab strikes the right balance, offering effective care in fewer hours than the inpatient alternative.
Remote Care/Telemedicine
If your schedule doesn't allow for traditional alcohol rehab in the Bay Area, telemedicine equips you with a flexible, evidence-based alternative. The tools and support you need are right at your fingertips with this innovative approach to alcohol treatment. Through a convenient smartphone app, you can tap into treatment anywhere with internet access, including the comfort of your home. The ease and accessibility of telemedicine often helps people commit to recovery long-term, especially those with mild to moderate AUD.
Support Groups
Alcoholics Anonymous (AA) is an abstinence-based program that follows the 12 steps, a set of guiding principles for recovery. People in AA regularly attend support group meetings to share their experiences and offer support and encouragement to one another. If you don't think AA is a fit for you, SMART and LifeRing are solid support group alternatives.
Ready for a change in your relationship with alcohol?
Schedule an appointment to speak with a Ria Health team member to get help.
Factors to Consider When Looking at Rehab in the Bay Area
With such a wide range of treatment options, finding the right alcohol rehab in San Francisco can feel overwhelming. There is no "right" answer, and every option has both benefits and drawbacks. It's all about finding the best fit for your personal situation, needs, and goals. Consider the severity of your dependence on alcohol, as well as the following factors: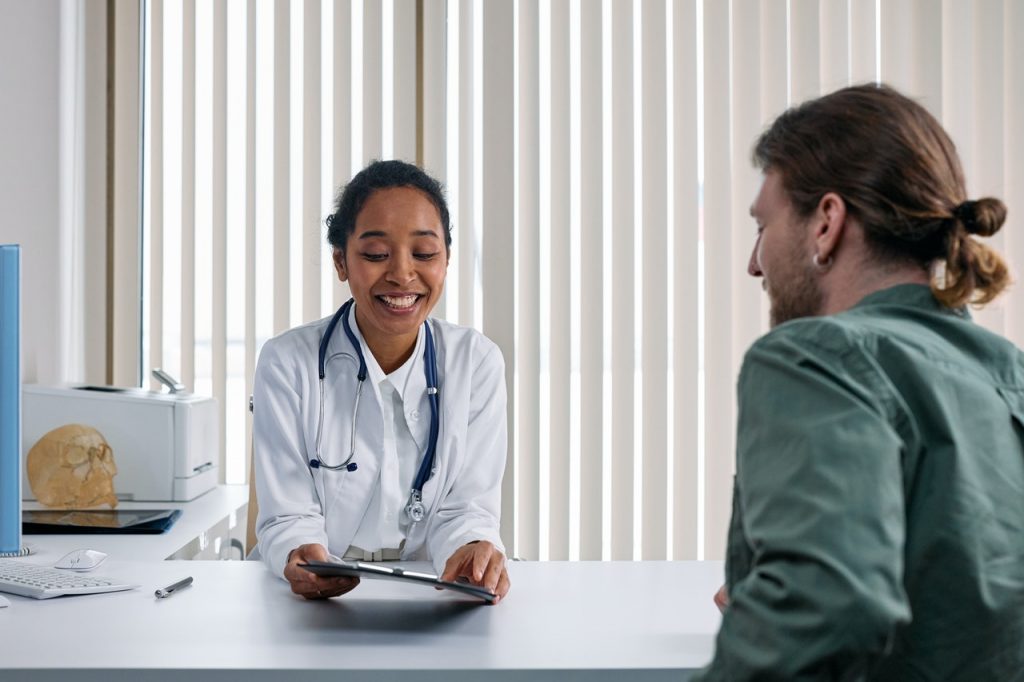 Cost
Cost is a major reason that many people who could benefit from alcohol treatment don't receive it. However, your expenses will vary widely based on which option you choose and how much your insurance provider will cover. Inpatient treatment is generally the most expensive option, followed by outpatient programs and detox. Telemedicine tends to be significantly more affordable, and support groups like AA are free.
Goal 
It's important to find an alcohol treatment option that aligns with your recovery goals. Do you want to cut back on alcohol, or cut it out of your life completely? Most programs, like AA and the majority of rehabs, are abstinence-based, meaning they help people quit drinking for a lifetime. Approaches like the Sinclair Method, on the other hand, help people work toward drinking in moderation. Some rehabs take a similar "harm reduction" approach, so you can limit your drinking enough to lessen alcohol's impact on your life. 
Scheduling/Convenience
How much time can you spend on alcohol treatment? Will a significant time commitment dissuade you or decrease your motivation? Some treatment options require putting your life on hold, and others are flexible enough for even the busiest schedule. For example, telemedicine happens at your convenience from anywhere with an internet connection. Outpatient treatment takes place on a set schedule, but requires less time than inpatient rehab, which may require you to arrange alternate childcare or take a leave of absence from work.
Past Experience
If you've tried to cut back or quit before and it was too hard, consider trying a different approach to recovery. Think about what worked for you and what didn't. If you experienced relapse, what do you think triggered it? What type of support could have helped you navigate the situation effectively? Identifying what you liked and what wasn't a good fit in the past can help you find the best option moving forward.
Not sure which rehab approach is right for you?
Speak with our team to learn how we can customize treatment to your unique needs.
How Much Does Rehab in San Francisco Cost?
The cost of alcohol rehab in the Bay Area depends on several factors, including which alcohol treatment option you choose and how long you need it. Your insurance coverage will also impact treatment costs.
Cost of Medical Detox
On average, medical detox costs $250-$1,000 per day and takes three to seven days to complete. Detox isn't cheap, but insurance providers will often cover it, at least in part.
Cost of Inpatient Rehab
Inpatient rehab is the most expensive treatment option, but costs differ based on the type of facility you choose. For example, nonprofit facilities are more affordable, costing around $5,700 per month. The cost increases at private-run facilities, which total about $17,000 per month. Meanwhile, some high-end programs charge as much as $100,000 monthly. Again, insurance often covers some of the cost, and some facilities offer sliding-scale fees and payment plans.
Cost of Outpatient Rehab
The expense of outpatient rehab also varies widely, depending on the level of care provided. Standard programs focused on counseling and addiction therapy can cost up to $2,400 monthly. More intensive programs charge anywhere from $3,000 to $11,000 per month. Some programs offer payment plans and sliding-scale fees, and many insurance companies will cover some of the cost.
Cost of Telemedicine
Online alcohol treatment is one of the most affordable options for alcohol treatment. It's far more affordable than rehab and medical detox, and a year of telemedicine can cost less than many one-month outpatient programs. Although telemedicine isn't free like AA, it provides a higher level of care and includes access to expert medical professionals.
Ria Health is covered by most major health plans
Online Alcohol Rehab is a Convenient Option
Online alcohol rehab overcomes many of the barriers to traditional treatment. It's personalized, affordable, doesn't require travel or in-person appointments, and is flexible enough to fit into even the busiest schedule. Best of all, it's available anywhere in San Francisco, or throughout the state of California.
Advantages of Getting Help Online in the Bay Area
Joining Ria Health Is Simple
Download the app and get a breathalyzer shipped to your door
Meet your care team through video chat to discuss your needs
Get ongoing support for as long as you need to achieve lasting change

Learn More About Ria Health in the Bay Area
If you're looking for alcohol rehab in San Francisco that meets your unique needs, schedule a call with a member of our team to get started today.