How To Help A Loved One Find Treatment
Is your friend of family member ready to make a change in their drinking habits? Get them comprehensive support, 100% online.
Whether your loved one has decided to make a change, or you just want to have options to offer them, helping someone find treatment is a great way to provide support. Often, people struggling with alcohol are not in a place where it's easy to do this research. It can also help someone decide to quit if they know there are workable solutions just a phone call away.
But how do you go about finding an effective treatment program for someone you care about? Where should you look, what questions should you ask, and how can you manage the cost? Below, we'll discuss the ins and outs of finding alcohol treatment for a loved one, as well as how to care for yourself in the process.
If your friend or family member is on the fence about getting treatment, we also recommend having a discussion with them. Learn more about how to approach someone with alcohol use disorder.
Concerned your loved one is drinking too much?
Take our free alcohol use survey to find out where they stand
What Level of Care Do They Need?
A good first step in finding treatment is to consider the severity of your loved one's drinking problems. For example, a heavier drinker might experience dangerous withdrawal symptoms, and therefore need to go through medical detox followed by inpatient rehab. A person with a milder addiction may be able to quit on their own and then attend AA meetings. 
Then, there's the question of personal goals. Some people wish to give up drinking completely and never touch another drop of alcohol again. Others might like to return to social drinking, with the freedom to have the occasional glass of wine or beer. Both moderation and abstinence-based programs exist, and can work for different people.
In selecting the best option, ask yourself, "What type of setting might be most comfortable for them and best serve their needs?"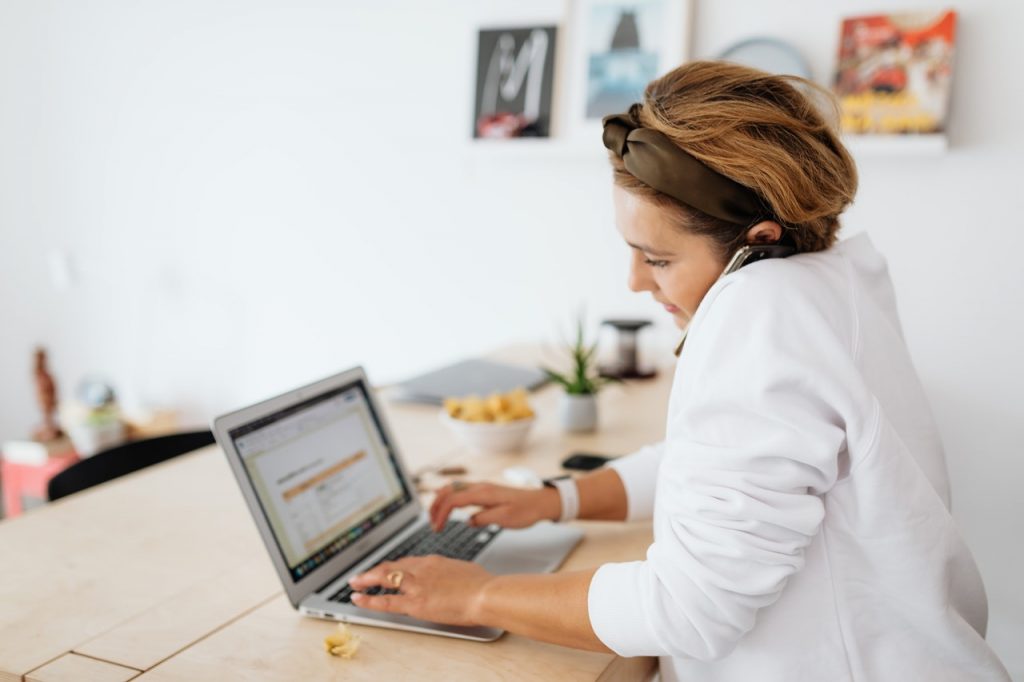 Doing the Research
You may wonder where to begin when trying to find treatment for a loved one, or how to find a good addiction therapist. The upside is that once you begin searching, you will discover there is a whole array of different treatment approaches, from 12 step programs to the Sinclair Method. The downside is that, with so many choices, it's hard to figure out which is the best match, and which programs are effective.
A good starting point is talking to your loved one's healthcare provider together. Their physician will be able to assess their overall health and suggest compatible options. Or, if applicable, you can meet together with their therapist, who can make recommendations based on related emotional needs and root causes. 
For a quick rundown of the available options and factors to consider, check out our page on choosing between types of alcohol treatment. 
Questions To Ask Treatment Providers
Once you've identified some options, the next step is to narrow down the list with some good screening questions.1 There are some crucial things to ask about when determining the best fit for your loved one. Here are some questions to consider: 
How soon can treatment begin?
What is the cost of treatment and will insurance cover it?
Are you licensed and accredited? What are the credentials of your staff? 
Is there a physician on staff who is board certified in addiction medicine?
How do you develop a treatment plan? And what is your treatment approach?
Do you have a qualified physician who can provide medication to treat addiction if appropriate?
Do you address mental health and other medical issues?
What are your expectations of patients and families?
Do you provide ongoing recovery support and relapse support? 
Handling the Cost of Rehab
The cost of rehab varies greatly and can be pricey, but there are ways to afford the care you need. 
Health insurance is one way to get help with the cost. The Mental Health Parity and Addiction Equity Act (MHPAEA) requires health insurers to provide the same level of benefits for mental and/or substance use treatment that they do for other forms of medical care.2 Of course, it is important to be aware that health insurance plans do have guidelines and limitations to coverage and the type of treatment you receive. 
If you don't have insurance, your state or local government may offer free treatment. It is also possible to get low-cost (or free) support from a 12-step program like Alcoholics Anonymous (AA). Other organizations such as SMART Recovery, Secular Organizations for Sobriety, and various faith-based groups offer free support options. 
Some facilities also have scholarship beds to provide care for people in need. In some cases, you can get alcohol rehab on a sliding scale fee, based on your income. You may also be able to negotiate financing or discounts with certain programs.
Finally, if you are paying for treatment out of pocket, telehealth programs are often much cheaper than in-person rehab programs.
Download our guide on How to Help Someone Quit Drinking. Learn more about alcohol use disorder, communicating with a loved one, and the resources available to help.
How To Look After Yourself
Friends and family of those with addictions often put their own well-being on the back burner. A parent or spouse may think that they should focus on themselves only after their loved one is healthy.
However, this can be harmful to your physical and emotional health, leaving you feeling burnt out and depleted. This helps no one! Think about the often-used "oxygen mask on an airplane" analogy: You can't help others if you are not OK.
When trying to find an addiction counselor for someone else, it's essential to notice when you are starting to feel overwhelmed, and be compassionate towards yourself. Sometimes you have to take a step back and set some boundaries. Try to avoid any guilt that may arise from that. Remember to get adequate sleep, good nutrition, and exercise. And, of course, make time for friends and leisure activities that bring you joy.
Why Telemedicine Is a Convenient Option
When trying to find treatment, many people ultimately discover that telemedicine makes the most sense for them. It allows individuals to receive services via their smartphones from the comfort of their own homes. 
Ria Health offers this type of flexibility. We provide the perfect alternative for people with busy schedules, and those who don't feel traditional AA or rehab are the right fit.
We can assist anyone who wants to change their relationship with alcohol—whether that is to completely stop drinking, or simply reduce their alcohol intake. If your loved one is on the fence about getting help due to the inconvenience or stigma attached to treatment, we can offer them a simpler, more private solution.
Get in touch with one of our counselors today for more information.