With quarantine now lasting for months, medical care is increasingly crucial. Confined to home, consumers who have not been infected themselves have still suffered job and income loss. From a late April Census Bureau survey, one-third of Americans are showing signs of clinical anxiety or depression. But health insurers are listening, and responding to COVID-19.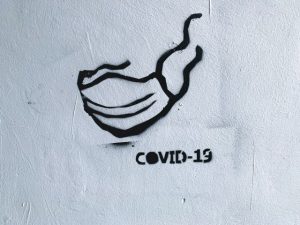 Even as some regions open up, people are nervous about in-person interactions. Many are increasingly relying on telehealth for medical care of all kinds. Innovative health insurers are listening and funding many initiatives, including making in-network telehealth services more affordable. Many are temporarily suspending co-payments, co-insurance, and in some cases deductibles during the crisis.
An Insurance Advocate Leads the Way
Based in Washington, DC, America's Health Insurance Plans (AHIP) is an industry organization representing many of the country's top insurers. AHIP provides advocacy, education, and public policy recommendations. On its blog, the association recently published a large list of insurance companies and their responses to COVID-19.
We've highlighted some of those initiatives, since many people are having trouble with quarantine-related life interruptions. From drinking a bottle of wine a day to binge-watching Netflix, many people have become detached from daily routines and are forming new patterns. In response, many health insurance plans have included behavioral and mental health components. Also included: alcohol and substance abuse treatment, talk therapy, group counseling, and psychiatric care.
How the Industry Is Responding to COVID-19
One of the companies at the forefront is Anthem, which is providing $2.5 billion in financial assistance. Including coverage for virus testing, the company has implemented a wide range of services related to COVID-19. To support food banks, provide protective equipment, and help with loan assistance, Anthem has made contributions to Boys & Girls Clubs, Feeding America, American Red Cross, and other nonprofits.
Through United Healthcare and Optum, UnitedHealth Group has allocated nearly $2 billion in assistance to U.S. health care providers. Also, the company is helping with $125 million in small business loans for clinics partnered with Optum.
Further, until September 30, 2020, both Anthem and United Healthcare are making telehealth easier and more affordable for many members to access. Anthem is temporarily expanding its telehealth coverage, including some "physical, occupational and speech therapy." The company will also waive cost shares for "in-network telehealth visits…for medical and mental health or substance abuse disorders." Meanwhile, for the same period, United Healthcare is offering "Virtual Visit" benefits without any cost-sharing for many of its members.
Multifaceted Commitments
Among Aetna's commitments—extending cost-sharing and co-pay waivers for COVID-19-related issues—is help for mental health. The Aetna Foundation is making a $500,000 contribution to the Americares COVID-19 Mental Health and Psychosocial Support project. The effort will help health care staff "improve their mental health awareness, knowledge and resiliency."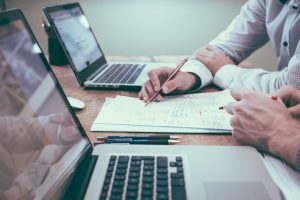 The Foundation is also making a $300,000 grant to the Crisis Text Line (CTL). CTL offers round-the-clock mental health support. In this case, healthcare workers are the beneficiaries, to help them with COVID-19 anxiety and depression.
Among many health insurers' responses to COVID-19, Cigna has made a behavioral health commitment. The company is planning a webinar for the general public, on "stress management, building resiliency, and mindfulness."
In another welcome development, Premera Blue Cross has noted the enormous demand for telehealth. In response, Premera has expanded access to virtual mental health care and substance use disorder treatment. AHIP adds that the company is also working with Doctor On Demand, Boulder Care, and Workit Health.
Mental and Behavioral Health Efforts in the Forefront
In addition to waiving cost-sharing, Highmark is using technology to address opioid use disorder. The goal is "to help preserve treatment access and promote recovery during the COVID-19 pandemic and beyond."
Insurance giant Humana has included mental health in its latest plans. Through the Humana Foundation, the company has committed $50 million for people affected by COVID-19. Financial aid will support medical workers, food security efforts, and behavioral health.
In addition to offering more time and waiving co-payments, Florida Blue is adding mental health support. Also, the insurer is partnering with Teladoc for virtual doctor visits. Also, the company has created a free "COVID-19 virtual assistant," available to anyone, to help with symptoms and care options.
Across the Country, Blue Cross Blue Shield
Other Blue Cross Blue Shield (BCBS) affiliates are meeting COVID-19 challenges. As part of a massive commitment, Blue Cross Blue Shield of Massachusetts is making access to Learn to Live (LTL) available to all. LTL helps people with anxiety, depression, substance use, and other emotional issues. For some members, Blue Cross and Blue Shield of Minnesota is also waiving cost-sharing for primary care, mental health and substance use office visits.
Around the country, BCBS affiliates are taking action. From Alabama to New York, from California to Washington—dozens of states are helping BCBS customers.  .
How Do These Changes Affect Ria Health and Its Members?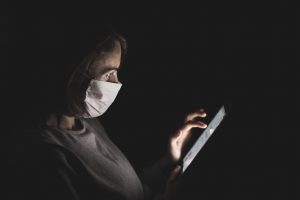 Health insurers are responding to COVID-19. Ria Health works closely with insurers to make its alcohol treatment covered in-network for consumers—and more affordable. The ongoing stress of COVID-19 has created a "perfect storm" of factors requiring bold action.
As a result, many people are finding that the costs of improving mental health are now much lower. For those seeking alcohol treatment, there has never been a better time to discuss options. Questions? Call us at 800-504-5360, and a member of our staff will be glad to help.