As the COVID-19 pandemic grinds on, the death toll is not the only casualty. Healthcare workers who are dealing with the crisis on the front lines face unparalleled stress. Dr. Alex Lee, director of coaching at Ria Health, explains: "I do have more concern around the short-term impact of COVID-19 on mental health. Healthcare workers already deal with a high-stress job. Common reactions after working in this field are sleeplessness, recurring thoughts, and levels of anxiety and depression."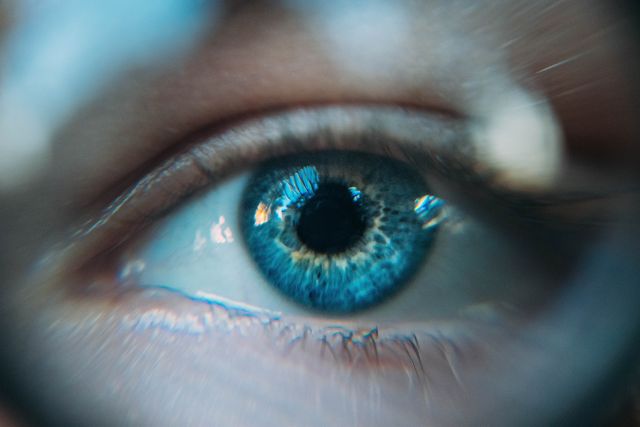 Many doctors, nurses, and others are suffering from burnout from treating patients, plus added anxiety about their own coronavirus exposure. Some medical staff have been reassigned from less-pressing duties, given the severity and priority of dealing with a highly contagious agent. They often work long hours and leave work exhausted and depleted, after witnessing sometimes overwhelming levels of illness and death.

Dr. Lee adds, "When you have providers who are dealing with this, day in and day out, they can suffer from more error-prone decisions, compassion fatigue, absenteeism, and at-risk behaviors. The well-being of the individual is at greater risk, and overall makes for a less effective healthcare service."
What Is Mental Health Awareness Month?
Every year since 1949, May has been designated as Mental Health Awareness Month. Started by Mental Health America (MHA), the initiative recognizes the importance of mental health, and is now acknowledged nationwide by other organizations. (Even Twitter has gotten into the act, with mental health awareness hashtags sporting a small brain emoji.) MHA provides leadership as well as a downloadable tool kit with ideas for increasing awareness. The nonprofit's mission is "promoting mental health and preventing mental illness through advocacy, education, research and services."
Other organizations, such as the Centers for Disease Control and Prevention, also recognize that the pandemic will create unanticipated stress levels. With millions of people at home, now is the perfect time to have those conversations.
Why Is Mental Health Important?
The best answer might be the simplest: Good mental health leads to good physical health. Depression can turn into that "I don't want to get out of bed" feeling. Sadness, loneliness, and grief can lead to not taking care of yourself due to lack of exercise, poor hygiene, or improper nutrition.
But equally important, being in the right frame of mind helps people confront obstacles with more courage and clarity. People suffering from stress and anxiety are more likely to make bad decisions, which can further add to depression. Finally, people are better equipped to assist others if not burdened with feelings of worry and helplessness.
Dr. Lee offers advice for those dealing directly with patients, and it applies to the general public. "Don't be afraid to reach out and take a proactive approach to getting support. Even though you might be on the front lines, or are more directly impacted by this pandemic than most, you are also human. You need to take care of your well-being. Check in with yourself regularly to get a sense for where you are mentally, physically, and emotionally. Don't be shy about asking for help when you need it."
How Technology Has Affected Mental Health
In the last few years, Michael Phelps has served as spokesperson for the mental health app, Talkspace. Among many things, the ads showed that even Olympic swimmers are not immune to isolation, loneliness, or other issues. Further, Phelps's endorsement helped reduce the stigma of seeking help.

Through its app, Talkspace offers online psychotherapy sessions from the convenience of a smartphone, and more apps have sprouted up, too. In March, Psycom listed its 25 best mental health apps for 2020, and for those worried about costs, many of these are free.
Some companies, like Ria Health, use a similar app to connect people to counselors as a part of an overall mental health program—in this case, to cut down on alcohol misuse. And now that the pandemic has forced everyone indoors, these services seem even more useful, even prescient. If you can't get to mental health services, they can come to you.
What Does the Future Look Like?
COVID-19 is profoundly affecting society—not only in the United States but around the world. Many people will experience restlessness, fatigue, and other symptoms from being cooped up in their homes for longer periods of time. And those dealing directly with patients are perhaps at greater risk.
Dr. Lee weighs in: "Post-traumatic stress disorder (PTSD) can be seen after only one episode of an event. Healthcare workers will be constantly bombarded with many episodes and prolonged episodes of trauma. They have to return to work the next day and deal with many patients—all with the underlying fear of catching the virus themselves. This can cause degrees of helplessness, isolation, and guilt that will make PTSD more complex to treat and manage."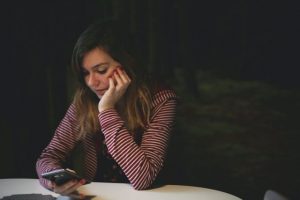 Like many medical professionals, Dr. Lee believes we should expect a wave of mental health issues after the epidemic has subsided. "I definitely think we will be facing PTSD after COVID-19—of course for healthcare workers who have been on the front lines, as well as the general public. These circumstances will make PTSD more complex in terms of diagnosis and severity."
At Ria, Dr. Lee supervises an experienced, compassionate team of counselors, who recognize the importance of mental health. They are equipped to handle even the most sensitive issues. For Mental Health Awareness Month, we salute them, as well as the thousands of other mental health professionals. All are trying their best, to help people in need during an unprecedented time.
We all look forward to the end of quarantine. Around the world, scientists are working on antivirus medications and vaccines, but of course, those won't appear overnight. In the meantime, healthcare workers and the general public face increasing challenges. Thankfully, our increasingly advanced technology is helping create solutions.