As businesses everywhere continue to increase their virtual presence, pharmacies have also flooded the digital arena. Now over 35,000 online pharmacies are competing for consumer dollars. The advantages are everywhere.
Many people feel more comfortable ordering prescriptions online, while at home. No driving to a bricks-and-mortar pharmacy, no waiting in line. And during the pandemic, some people feel less anxious with a process that avoids unnecessary human contact.
So how do online pharmacies work? And how can consumers tell the difference between reputable companies versus those that may be a little shady?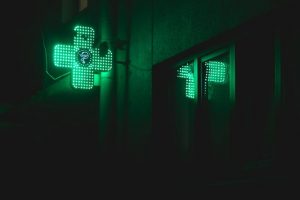 The Growth of Online Pharmacies
In the United States, the National Association of Boards of Pharmacies (NABP) lists over 300 verified online pharmacies in the United States and Canada. These have been thoroughly vetted and approved by the NABP. For example, one of the top-rated companies is Blink Health. Based in New York but available in all 50 states, the company offers major discounts on prescriptions, free shipping, and accepts some insurance plans.
Another highly regarded online source is Honeybee Health, which adds pharmacist consultations to its offerings. And many others are vying for consumer dollars, such as CanDrugstore, Capsule, Doctor Solve, GoodRx, Health Warehouse, Mail My Prescriptions, and Pill Pack. Some major companies have also launched online pharmacies, like Albertson's, Amazon, Costco, Kroger, Merck, and Safeway.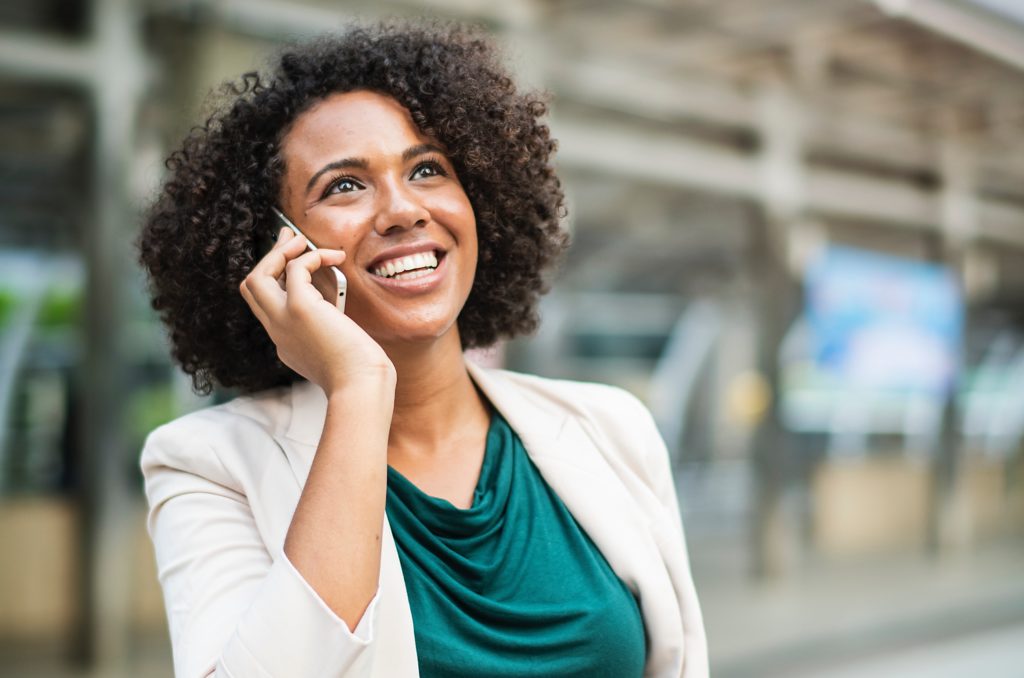 Need Help or Have Questions?
Schedule a private call with a Ria Health team member and we can help you get started.
The Convenience of Digital Technology
These services are generally easy to use. Consumers give the online pharmacy information to their doctors, who contact the companies to fill the prescriptions. Legitimate firms require consumers to supply credit card and insurance information.
Some guardrails are in place. Reputable companies will not dispense medications to first-time buyers without a physical exam. Also, the Food and Drug Administration warns consumers to be wary of pharmacies that don't have appropriate contact information. And people should be wary of companies that make inflated promises, rather than using science-backed data.
Consumers can pick up medications at a physical site, or (more likely) have them sent to their homes. Many of these pharmacies—usually for a fee—can have FDA-approved medications delivered overnight.
Perils of Ordering Online
The pharmacies approved by the NABP can be recommended without reservation. That said, each company has slightly different features. Some do not offer their services in every state. Some don't stock or ship medications that require temperature controls, such as insulin. But all offer convenience, lower prices—and the advantages of not having to leave the house.
One foolproof criterion: Look for the "[dot]pharmacy" domain, which has been verified by the NABP, and only approved for legitimate online vendors.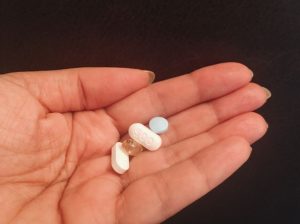 Some of the disadvantages can be annoying at best, or at worst, fatal. Imagine receiving the wrong medications, or those that are so out-of-date that they have become ineffective. Or consider capsules that might have "filler" ingredients. Some of these fillers might be benign, but others could be extremely harmful, such as rat poison. (We wish we were kidding.)
Still other fraudulent pharmaceutical services have other perils, such as exposing unwitting consumers to identity theft. In some cases, vendors can leave victims' phones or laptops vulnerable to malware.
How To Avoid Online Pharmacy Scams
The NAPB compiles information on these companies for its Digital Pharmacy Accreditation, which assures that pharmacies are maintaining standards and meeting legal requirements.
In the United States, the FDA emphasizes the importance of licensing, and maintains a reference page for each state. They recommend checking with a state's board of licensing, to make sure an online pharmacy's claims are truthful.
Also, the agency has launched its BeSafeRx campaign, with information for consumers, health professionals, and the media. Fact sheets, videos, and digital resources all help people make informed, safe decisions.
Another organization, the Alliance for Safe Online Pharmacies (ASOP), is dedicated to addressing the global public health threat of illegal online drug sellers. According to ASOP, more than 96% of the 35,000+ online pharmacies are operating under questionable circumstances—often selling ineffective or even dangerous products. ASOP also coordinates strategic efforts around the world, focusing on "research, education, Internet commerce company voluntary actions, policy and advocacy."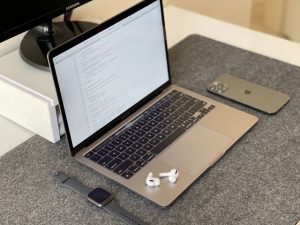 Making Treatment More Accessible
At Ria Health, part of our mission is to make convenient, evidence-based treatment for alcohol use disorder available to as many people as possible. Our telehealth method means that people can get help—even in remote areas that may not have traditional addiction treatment services like AA or rehab. (Coincidentally, this month we added six more states, which means that 90% of the United States population has access to our proprietary method.)
Online pharmacies share a similar mission, to make medications available everywhere—even in areas without a local national chain pharmacy (e.g., CVS, Duane Reade, or Walgreens).
One of the FDA-approved medications we use is naltrexone. Given that the medication is still not as widely known in the United States as it should be, some people order it from unscrupulous sources. The landscape is prone to hucksters, who eagerly promise results that are not delivered. (Think back to the early days of Viagra and Cialis, when people were so eager to buy the products that they would fall for counterfeit versions.)
But in 2021, as online services continue to increase, it's no surprise that pharmacies would follow suit. And reliable online pharmacies can be of enormous help to busy consumers. We encourage people to seek out these services and compare their features. Similar to our use of digital technology to increase access to alcohol treatment, online pharmacies are creating a new standard of care and convenience.