Last June, Ria Health's chief financial officer, Jen Douglas, met the women who run the Ignite Healthcare Network Fire Pitch Competition. Sponsored by the Texas Medical Center Innovation Institute and the Texas Halo Fund, the competition recognizes healthcare companies founded and led by women.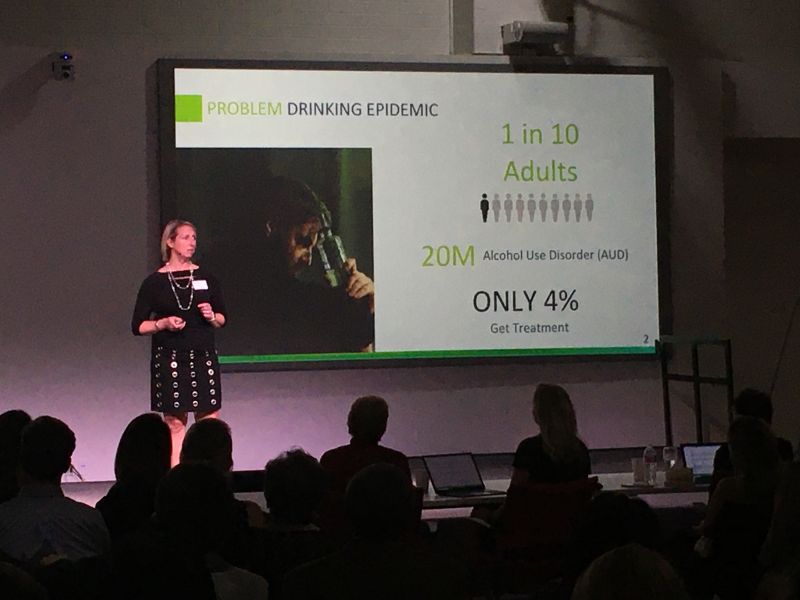 Over the next few months, Jen spent a considerable amount of time preparing for the qualification rounds, and made it through each hurdle. On October 17 in Houston, she was one of eight finalists representing innovative healthcare companies from as far away as Australia.
Ria's CEO Tom Nix was in the audience and wrote to Ria staff the next morning, "The fellow women leaders and entrepreneurs that shared the stage last night all had amazing companies, compelling investment cases, and incredible market traction. It was a fierce group of inspiring women that wowed the audience with mission-driven efforts.
"Jen's pitch was simply exceptional and she won first place! She was awarded two prizes: the main award provided by the Institute for $50,000, as well as the Ignite award for $15,000.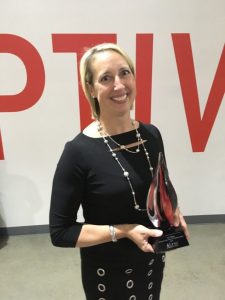 "I want to thank all Ria team members who helped get our company to the point where our milestones, impact, and outcomes grabbed the attention of the audience. I also want to thank everyone who helped Jen prepare for the event. Thanks, too, for Heather Browning (Ria's Vice President of Product), who was also in Houston, providing amazing support and help with managing all of Jen's new fans."
Nix added, "Most of all I want to thank Jen for setting out to win this thing from day one. She prepared and practiced and studied—and it showed. Thank you, we are lucky to have you and all the other women on our team who make such a huge impact on the lives of our members."