When you're in recovery from addiction, learning to love yourself again can feel like an impossible task. You may feel plagued by negative self-talk, feelings of worthlessness, and overwhelming low self-esteem. You may even wonder if it's possible to figure out how to learn to trust yourself again.
Know that all of your feelings, though uncomfortable and unpleasant, are completely normal. Entering the recovery process sets you out on a new path, where you have to learn new coping strategies and re-integrate your sense of self.
Finding self-love in recovery is possible, and in fact, it can be one of the most important ways to set yourself up for success in your recovery.
Why Is It So Important to Practice Self-love in Recovery?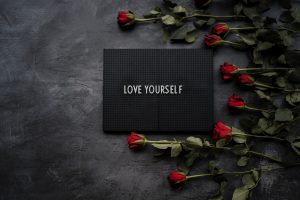 Building a practice of self-love in recovery is one of the most valuable things you can do for yourself. We know that relapse is a very common part of addiction recovery, and that if a person experiences a relapse that does not mean that their recovery has failed.1
Still, while relapse is a completely normal part of the process, there are things that you can do to support yourself in avoiding it. One of those things is working on building up your self-esteem. In fact, research shows that self-esteem in recovery is a significant factor in success.2 Figuring out how to trust yourself again not only helps you rebuild the rest of your life, it can go a long way to reinforcing your sobriety.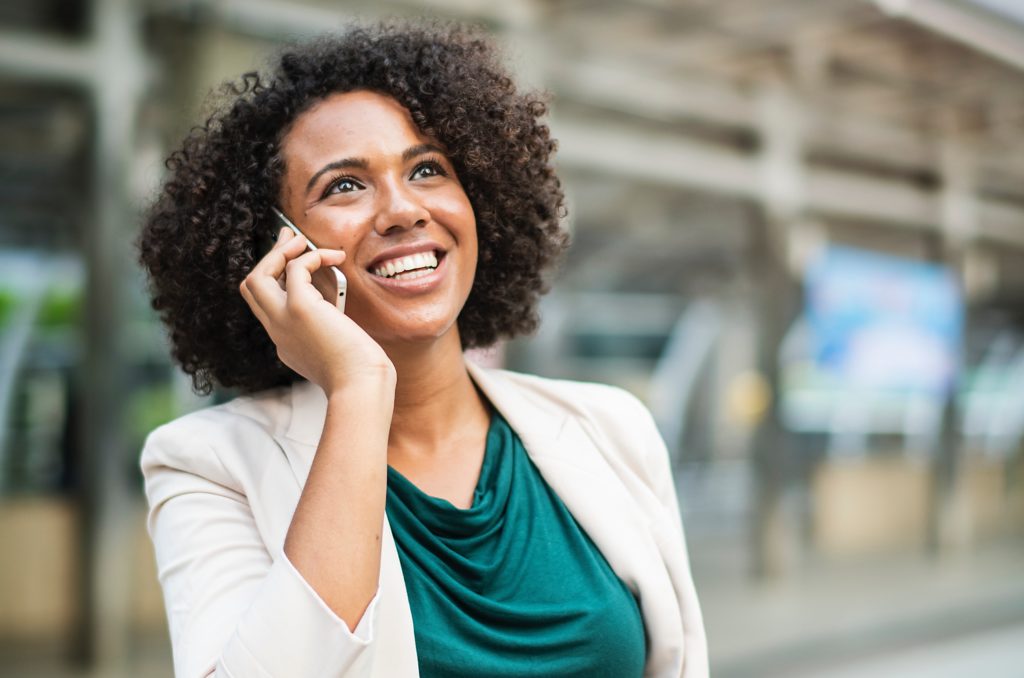 Need Help or Have Questions?
Schedule a private call with a Ria Health team member and we can help you get started.
Tips for Practicing Self-love in Recovery
Learning to love yourself again is a practice—a journey, not a destination. Building self-love and self-esteem in recovery won't happen overnight, but you can integrate some practices into your routines to build up these habits.
Question Negative Thinking Patterns
Negative self-talk and negative thinking patterns can do a lot of damage to your self esteem. Pay attention to negative thoughts that come up for you: maybe you think things like, "I'm worthless," or "I ruin every relationship I'm in," or even, "I'm too weak to stop drinking."
Don't let those thoughts pass you by unquestioned—shine a mental flashlight on them and question their accuracy.
Imagine if you heard a friend say these things about themselves. What would you say to them? You might try to poke holes in their statements, pointing out the different ways that they are strong, or how other people have also played a role in their past relationships.
You might even start practicing positive affirmations to counter those negative thoughts, saying things to yourself like "I am strong," and "I have worth."
Start With Self-neutrality
Sometimes when we're feeling so overwhelmed by negative self-talk and self-loathing, the idea of practicing self-love can sound about as easy as climbing Mt. Everest.
Instead of striving for self-love in these cases, try practicing self-neutrality. You can think of self-neutrality as falling somewhere in between self-love and self-criticism.
Try to view yourself and your thoughts with objectivity: your negative thoughts are just a completely normal thing that brains do. They don't mean anything about you or your value as a person. You can try cementing this in your brain by practicing some neutral affirmations, like, "I'm just a person doing my best," or, "This is hard," or, "I don't have it all figured out yet."
Consider Getting Support From a Therapist
If you haven't already, working with a therapist can be a great way to find support in learning to love yourself again. A trained therapist can help you work through negative thinking patterns and negative self talk, helping you find new, happier ways of being.
A therapist can partner with you on your healing journey, as you figure out how to learn to trust yourself again. They can support you in building new coping skills and provide a safe space to process the complex emotions that you are experiencing.
Pay Attention to What Makes Your Mind and Body Feel Good
Taking good care of yourself is a great way to practice self-love and build up your self-esteem. Sometimes we think of self-care as things like getting a massage or treating yourself to a big bowl of ice cream, but there are other ways of practicing self-care that you can implement every day.
Pay attention to which activities make your mind and your body feel good. Maybe you really enjoy having time in the morning to sit quietly with your coffee before you need to get ready for the day. Maybe you love being able to go for a long afternoon walk and enjoy the sunshine. Maybe what makes you feel good is having an entire day to binge-watch your favorite TV show.
Take note of what these activities are, and try to integrate them into your regular schedule—not just as a treat.
Find Healthy Distraction Techniques
Distraction can be an unhealthy coping mechanism—especially when it comes in the form of consuming substances like alcohol. But healthy distraction techniques can be used to your advantage.
If you are having a bad day where you find yourself engaging in a lot of negative self talk, try engaging in healthy distraction. Maybe that comes in the form of exercise, or immersing yourself in a book or video game. Maybe you can call a friend or sponsor and ask to meet up for coffee. Finding healthy distraction techniques that work for you can help you move through difficult feelings that come up while building self-esteem in recovery.
Avoid and Plan For Triggers
Triggering situations will no doubt arise as you proceed through your recovery. Certain holidays or family events, for example, may make it hard to resist having a drink. Avoid triggering situations, like going to a bar, when possible. And when triggering situations aren't avoidable, make a plan.
Try increasing your self-care and self-love activities around situations you know will be triggering. Try to be gentle with yourself as you work on facing these triggers. You can also practice positive or neutral affirmations to support yourself during the triggering situation.
Getting Help With Self Esteem in Recovery
If you're in recovery, you don't have to figure out how to trust yourself again all on your own. Ria Health's online program is designed to help you build new coping skills and find supportive connections in your recovery. Weekly coaching meetings give you the chance to discuss triggers, and work on new strategies to regain your footing as you commit to a new chapter in your life.
Learn more about how it works, or get started with us today.