Just like that, it seems that summer is right around the corner. And with it comes plans for outdoor barbecues, beach days—and a whole slew of other good excuses to kick back with family and friends and enjoy a cool, crisp drink.
But, if you're cutting back on the booze or in recovery, you're probably not too thrilled about the looming drinking pressure—or about having to forego a cold one on a hot day.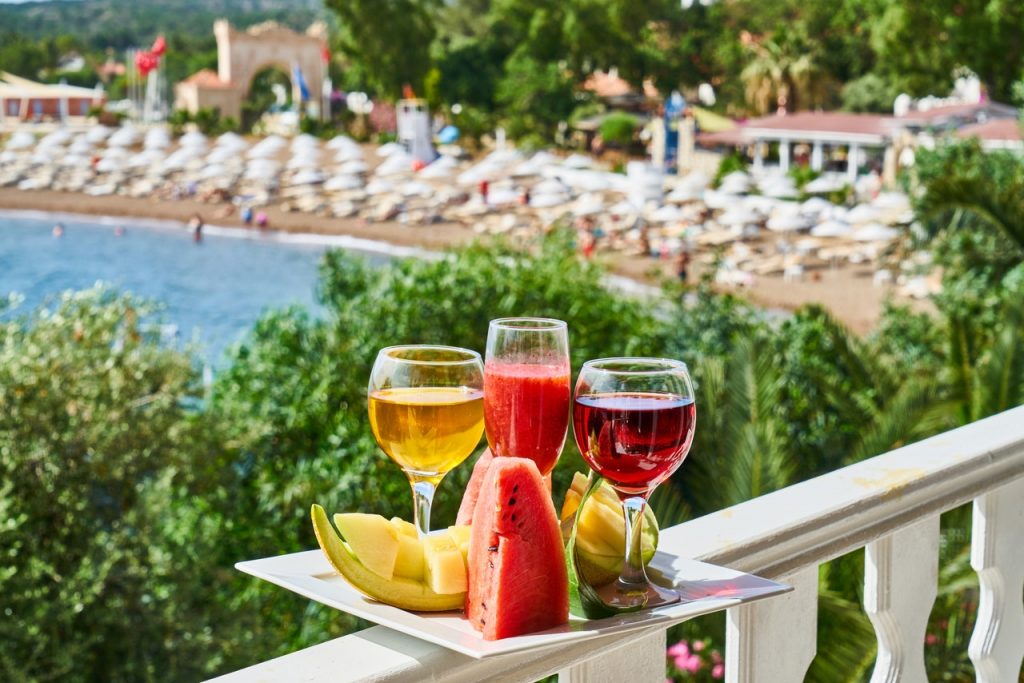 Fortunately, there's a good solution to both problems that helps you stick with your boundaries. Nonalcoholic beverages are continuing to trend, giving you many tasty alternatives to try in lieu of the spiked seltzer or beer you might've reached for in the past. And for parties and other summer gatherings, there's a way to make this even more fun—get into crafting the perfect summer mocktail!
Here are our recommendations for the best summer mocktails to make when you need a refreshing beverage, but want to skip the alcohol—including a few Ria Health staff favorites. Try one of these 15 easy, nonalcoholic summer drinks to keep you and your guests entertained, or whenever you want to just kick back and chill out.
1. Blueberry Ginger Cooler
If you love blueberries, this refreshing summer mocktail is a must-try. This blueberry and ginger-infused recipe is a perfect candidate for outdoor parties, especially as the hot weather gets underway.
Ingredients
1 liter water
1.25 cups fresh blueberries
1 heaping tablespoon grated ginger
4-5 tablespoons sugar or adjust to taste
2-3 cans of lemon-lime sparkling water unsweetened
ice cubes
mint leaves
2. Sparkling Raspberry Lemonade Mojito
Who doesn't love a Mojito? This recipe adds a new twist to the classic mint Mojito recipe, all without the booze. The result is an incredible lemonade-style mocktail to enjoy by the pool.
Ingredients
15 mint leaves
1 oz simple syrup
2 oz freshly squeezed lime juice
8 oz Dasani Sparkling Raspberry Lemonade
3. Grapefruit Kombucha Agua Fresca
Grapefruit can be a bit bitter for some people, but with the right ingredient combination it can make an excellent basis for a mocktail. In this recipe, we've mixed in some kombucha for that extra kick.
Ingredients
1 cup 100% grapefruit juice
1 cup unflavored kombucha (such as GT's trilogy)
1 teaspoon maple syrup + more to taste
2 sprigs fresh rosemary
4. Sparkling Citrus Pomegranate Mocktail
If you love a light, bubbly drink, this sparkling citrus pomegranate mocktail from One Lovely Life could be exactly what you're looking for.
It combines the tart flavor of pomegranate with the zesty and fresh flavor of lemons and limes. Use simple syrup to sweeten, and you have yourself a crisp, refreshing summer drink for any occasion.
Ingredients
2 oz 100% pomegranate juice
1 oz orange juice
½ oz lime juice
2 oz of sparkling water or seltzer
Ice, for serving
5. Virgin Piña Coladas
When you're in the mood for an island-y drink, the virgin piña colada recipe from House of Nash Eats is an excellent option.
It only takes three simple ingredients: Pineapple juice, cream of coconut, and ice. Throw them into a blender, garnish with cherries and pineapple wedges, and voilà—you've got yourself the perfect tropical summer mocktail.
Ingredients
2 cups pineapple juice
¾ cup cream of coconut
4 cups ice
Pineapple wedges and/or maraschino cherries for garnish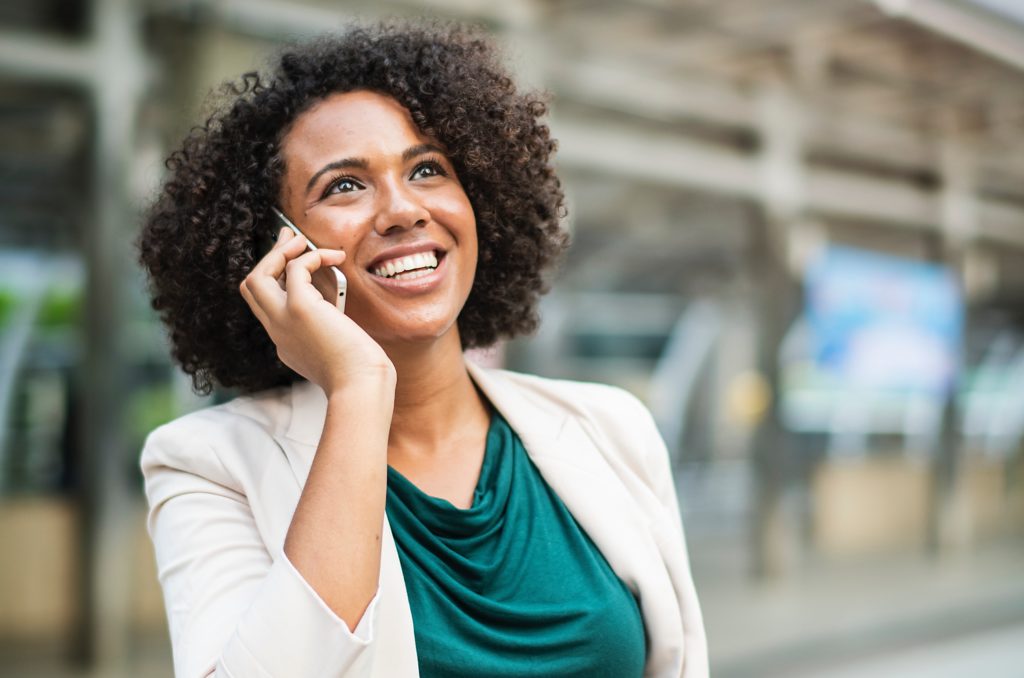 Need Help or Have Questions?
Schedule a private call with a Ria Health team member and we can help you get started.
6. Nonalcoholic Sangria
Sangrias are some of the most colorful (and tasty) drinks you can order at a bar or restaurant. But even after you cut the booze out of your life, you can still enjoy the delicious, sweet taste of a nonalcoholic sangria at home.
To make this recipe, you'll start with a base of citrusy fruit slices and juices. Mix them all together, and chill until you're ready to serve. Then, add your sparkling water or soda, and enjoy!
Ingredients
Lemon, lime, and orange slices
Cranberries
2 cups cranberry juice
2 cups grape juice
1 cup orange juice
½ cup lemon juice
4 cups sparkling water or lemon-lime soda
7. Honey Hibiscus Lemonade
For a refined twist on classic lemonade, look no further than the honey hibiscus lemonade recipe from What Great Grandma Ate. The bright red color, touch of honey, and depth of flavor from the hibiscus tea all make for a deliciously refreshing drink on a hot summer day.
Ingredients
4½ cups water
1/3 cup honey
4 hibiscus tea bags
1 cup lemon juice
Mint leaves for garnish
8. Blue Mocktail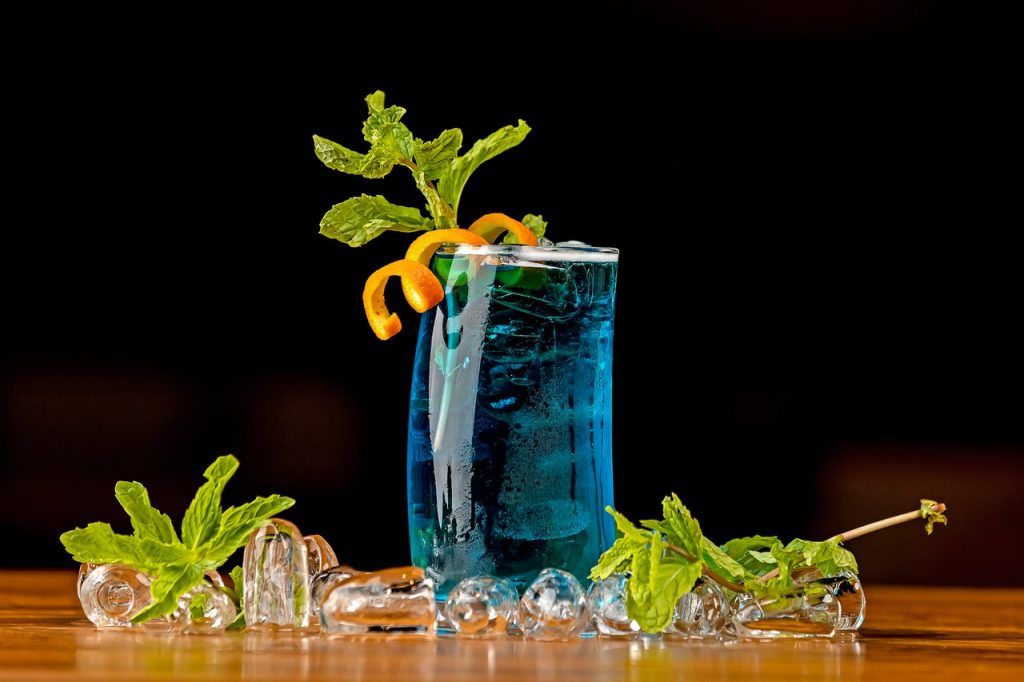 This blue mocktail recipe gets much of its flavor from lemons and oranges. But its bright, beautiful color is all thanks to the secret ingredient: blue curacao syrup. According to the recipe creators, the syrup brings a flavor that resembles blue curacao liqueur, but even tastier—and entirely booze-free, of course!
Ingredients
½ cup blue curacao syrup
2 tablespoons lemon juice
2 tablespoons orange juice
2 cups lemon-lime seltzer
Lemon and orange slices for garnish
9. Mimosa Mocktail
This alcohol-free mimosa recipe from Mindful Mocktails is the perfect drink to mix up for a weekend summer brunch. It has all the crisp, citrusy notes of a true mimosa, but without any of the alcohol.
Best of all, it's extremely easy to throw together. As long as you have some orange juice and nonalcoholic sparkling wine or water on hand, you've already got everything you need!
Ingredients
Orange juice
Non-alcoholic sparkling wine, citrus sparkling water, or ginger ale
10. Watermelon Mocktail
This watermelon mocktail recipe from Keeping with the Peas takes the bright taste of watermelon and melds it with mint, lime, and club soda. Together, these ingredients create one of the best easy summer mocktails for a hot afternoon.
Ingredients
3 cups cubed watermelon (seedless)
¼ cup lime juice
2 cups club soda
8 sprigs of mint
11. Virgin Strawberry Daiquiri
A strawberry daiquiri without the rum, anyone?
This virgin strawberry daiquiri recipe from A Couple Cooks captures the fruity and tart flavor of a classic daiquiri with zero alcohol. The secret to the distinct taste is making sure to mix in a fizzy drink—like seltzer or lemon-lime soda. The bubbles bring the extra oomph that separates this recipe from a simple strawberry smoothie.
Ingredients
2 cups frozen strawberries
¼ cup simple syrup
3 tablespoons lime juice
1 cup sparkling water or lemon lime soda, + more for serving
1/2 to 3/4 cup water
1 cup ice
12. Shirley Temple
Even as a fully grown adult, you can still enjoy a Shirley Temple from time to time. This nonalcoholic drink is easy to throw together, only requiring a simple mixture of grenadine, soda, orange juice, and garnishments.
Ingredients
½ cup orange juice
½ cup lemon-lime soda
Grenadine
Maraschino cherries
Sliced naval orange
Ice, for serving
13. Sunrise Mocktail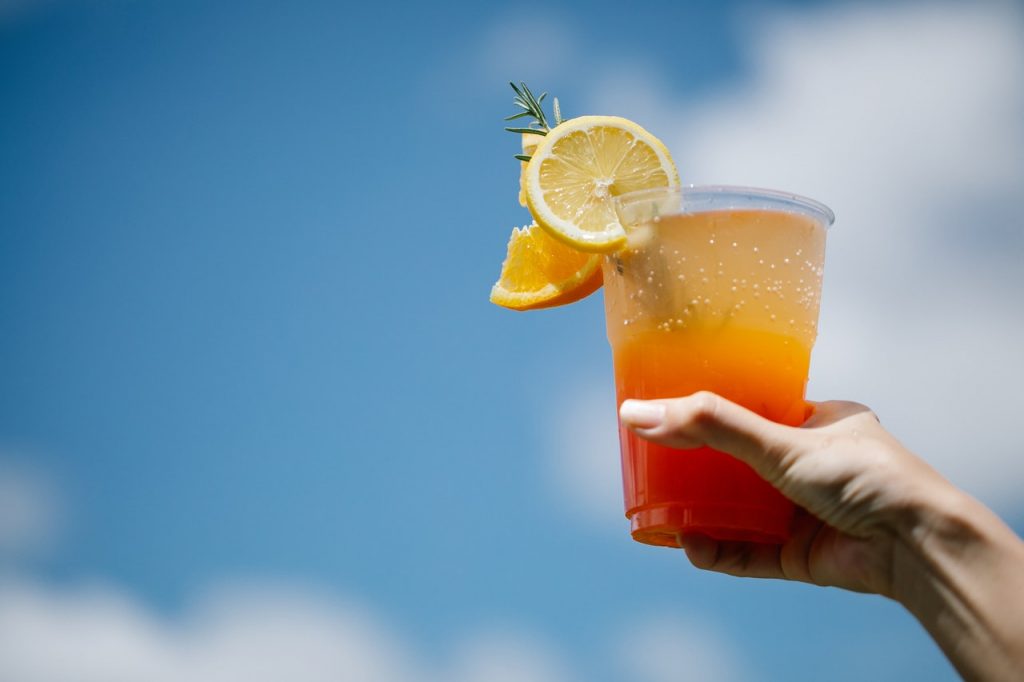 If you want to get fancy with your easy summer mocktails, look no further than the Sunrise Mocktail.
To make one, you'll first pour some grenadine into a glass. This will create the rich, red, bottom half of the "sunrise." For the top, you'll use orange juice blended with sparkling nonalcoholic wine or seltzer.
This beautiful drink is fancy enough to enjoy at a dinner party, but still easy enough to make when you're craving something fruity and fun at home.
Ingredients
Alcohol-free sparkling wine or sparkling water
Orange juice
½ teaspoon grenadine
14. Beeta-Rita
This virgin margarita recipe from Just Beet It uses a frozen blend of beet, blood orange, and lime to create one of the tastiest (and most vibrant) nonalcoholic summer drinks you can make.
A bonus is that beets are known to offer incredible health benefits, even protecting against oxidative stress and inflammation.1 So, if you're cutting back on alcohol for health reasons, this is the perfect summer drink to help your body recharge.
Ingredients
1 cup fresh beet juice
2 cups fresh blood-orange (or regular orange) juice
¾ cup fresh lime juice
2-3 tablespoons honey or maple syrup
4 cups ice cubes
Orange and lime slices to garnish
Coarse margarita salt and/or sugar for rim
15. Flight of the Concords
If you want a more refined mocktail for a summer evening, the Flight of the Concords drink from My Recipes is the way to go.
Before you get started, you'll need to get your hands on some juniper berries and concord grapes. These ingredients are part of what you'll use to create a syrupy base for the drink's rich flavor. Then, you'll blend everything up, strain the mixture, and swirl it together with ice and club soda for a fresh, unique summer mocktail.
Ingredients
½ cup water
⅓ cup sugar
2 teaspoons juniper berries, lightly crushed
12 ounces seedless concord or black grapes (about 2 cups)
1 (2-inch) orange rind strip
1 (2-inch) rosemary sprig
2 cups tonic water
1 cup club soda
¼ cup fresh orange juice
4 rosemary sprigs
Sticking to Your Moderation or Sobriety Goals
Whether you're trying to drink in moderation or quit altogether, knowing a few basic summer mocktail recipes can make life a lot easier. And the ones covered here can give you a wide range of tasty, simple options to start with. But when it comes to cutting back on drinking (and sticking to it), finding alcohol-free alternatives is just one piece of the puzzle.
If you've been looking for more support in reaching your alcohol use goals, telemedicine-based programs can help. Ria Health provides access to medical professionals, anti-craving prescriptions, recovery coaching, and more— all from a simple smartphone app.
Learn more about how it works today.