While some people may be taken aback by the idea of a dry wedding, there are many good reasons to have one. Alcohol use disorder (AUD) is extremely common, making it likely that a loved one, member of the wedding party, or even the bride or groom themselves might struggle if the wedding includes alcohol.
In addition, you can significantly cut costs by nixing the alcohol. And if an alcohol-fueled reception could lead to tension or drama, steering clear of drinks might be the safer bet.
If you're considering going dry, here are some tips and ideas for planning a fun sober wedding.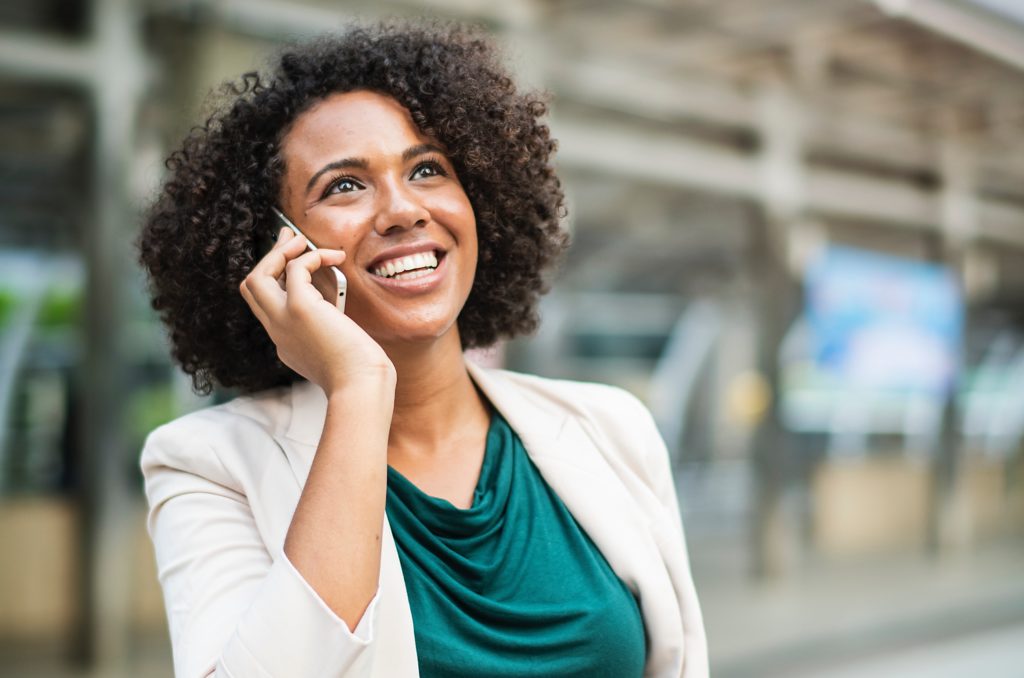 Need Help or Have Questions?
Schedule a private call with a Ria Health team member and we can help you get started.
Sober Wedding Ideas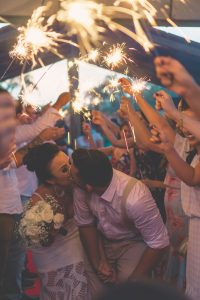 For most couples considering a dry wedding, the first concern is: What will the guests think? Is it rude not to serve alcohol?
Undeniably, some guests may roll their eyes at the idea of a dry wedding reception. But it's your wedding and your decision, and you have your own carefully considered reasons for making it a dry event. Guests who love you and are excited to celebrate your marriage will ultimately accept your choice.
Try these non-alcoholic wedding reception ideas to minimize complaints and maximize fun, even without alcohol.
Schedule a Morning Ceremony
Guests are less likely to expect cocktails if you have a morning ceremony followed by a brunch reception. Schedule your ceremony early, then treat your guests to a breakfast bar with drink options like coffee, tea, and fruit juices or smoothies.
Choose an Alcohol-Free Venue
Another way to avoid the question of alcohol entirely is to choose a venue that does not allow alcohol. This may include a nature preserve, beach, park, lake, or other family-oriented location. Not only do these venues offer something unique and fun, they also provide a convenient reason for the lack of alcohol.
Serve Mocktails
Your guests will still need beverages, even if you aren't serving alcohol. Set up a non-alcoholic bar or two with water, soda, tea, and juice. And if you want to keep a festive feel, opt for some colorful mocktails. You can even create a signature drink for toasts, or give guests the chance to design their own alcohol-free cocktails.
Get Creative With Your Refreshments
Make refreshments fun with creative options like a donut wall, milkshake or sundae bar, or custom taco or pizza station. Your guests will be so busy enjoying the delicious food that they'll barely miss the alcohol.
Provide Entertainment Options
At most weddings, a dance floor and DJ are the primary form of entertainment. But at a dry wedding reception, your guests may not feel completely comfortable busting a move. Provide additional entertainment options, like a brief comedy routine, a photo booth, or some games.
You can also opt to include children in your reception, then offer a variety of kid-friendly activities that adults will enjoy too. Think prizes, a bounce house, karaoke, and arts and crafts.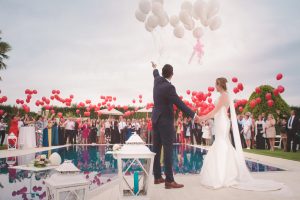 Select a Theme
Another entertaining idea is planning your wedding reception around a fun theme (that does not require alcohol). Theme ideas include a favorite era, movie or show, season, or activity/interest. Choose music, entertainment, and refreshments that fit your theme, and your reception will seem perfectly complete without alcohol.
Make It Easy To Socialize
Finally, it's helpful to provide some icebreakers to encourage your sober guests to socialize. Host a trivia game about the bride and groom, or include table activities like card games or Mad Libs to get the guests talking. Some people struggle to mingle without social lubricant, so starting with an icebreaker can ease your guests into the festivities.
Etiquette for a Dry Wedding Reception
If you plan to have a dry wedding reception, it's a good idea to share this information with your guests beforehand. That way, you won't have to face complaints or disappointment when they discover there's no alcohol to be found.
For a smaller wedding, you can choose to rely on word of mouth to spread the word. If you want to notify guests in writing, a simple sentence on your wedding website is sufficient. Remember that it's your wedding and your choice. The presence or absence of alcohol shouldn't make a huge difference to the people who love and support you.
If you or someone you love struggles to control their drinking in social situations, Ria Health can help. You don't need to consider yourself an alcoholic to seek support for your drinking, or even quit entirely. With Ria Health, you set your own goals, and we give you the tools to change your drinking patterns—all through an app on your smartphone.
Get in touch with a member of our team today, or learn more about how it works.