Thanks to technology, finding assistance with addiction recovery has never been easier. If you have a smartphone you can access multiple apps that can help you on your journey to reduce or quit drinking alcohol.
As each app has its own unique features, the "best" app to help you quit drinking boils down to the support or combination of supports that best meets your needs.
The first step of your sobriety or reduction journey is to sort through the options so you can make the best decision for yourself. 
You will discover that some quit-drinking apps provide sobriety trackers, others provide motivational content, and others can provide 1:1 or peer support. However, you may find that you need more support. There are also options like Ria Health where you can get a more comprehensive program for quitting or reducing drinking.
What to Look for in Apps to Help You Quit Drinking 
With a wide array of quit-drinking apps to choose from, you may wonder which will best suit your needs. Consider the following criteria when making your selection:
An integrated approach: Although tools like trackers have some value on their own, the most effective programs offer multiple tools and supports as well as qualified professionals to meet your individual needs.
Access to a medical team: Alcohol Use Disorder (AUD) is a medical condition and it is essential to have access to trained professionals to ensure your health and safety as you embark on your sobriety journey. They can also prescribe medication as needed.
Convenience:  Since there can be many physical and emotional challenges throughout your addiction recovery, 24/7 support is a crucial feature. It's important to know someone is there to talk to at any time. 
Trust: It's always best to select an established program with a good reputation that operates with transparency regarding its products and services.
How to Know if You Need Help
If you drink frequently or in excess, you may be questioning your relationship with alcohol. There are several signs you should be cutting back. Some common ones include:
Frequently waking with a hangover
Blacking out or forgetting what happened while you were drinking
Feeling less energetic or mentally sluggish
Physically craving alcohol or continually thinking about drinking
Making risky decisions when drinking
Often getting into conflicts with others
Relying on alcohol as a coping mechanism for emotional distress or social anxiety
If these signs sound familiar, it is time to consider reaching out for support. Take this alcohol use survey to learn more.
Find an App to Help You Quit Drinking
The good news is there are many alternatives to help you with your goals when it comes to quitting or reducing alcohol. As stated earlier the best choice for you will depend on your personal needs and preferences.
Are you looking for a network of peers, a tracking system, a recovery coach, or perhaps all of the above? Or maybe you have been concerned about some physical symptoms and want support from a medical professional. For the best results, it is essential to consider your individual needs as you review the options. 
We've compiled a list of some of the best apps that exist and highlighted their features for your convenience.
1. I Am Sober
What it's best for: Tracking your progress up to the second, daily motivation
Cost: Free
The I Am Sober app is one of the most popular apps to quit drinking. It helps you track your progress up to the second (as well as the money you've saved. It also comes fully equipped with a milestone tracker, withdrawal timeline, and the option to share your sobriety story if you choose.
I Am Sober is free to use, but you can also upgrade to Sober Plus for premium features like creating groups, tracking other addictions, and connecting with additional communities.
2. Sobriety Counter
What it's best for: Tracking your progress and health improvements
Cost: Free
Sobriety Counter is a handy stop-drinking app that helps you track many aspects of your progress. It offers a sobriety clock along with health trackers to show you how your physical well-being improves day by day. This app also provides accountability tips and exercises to help you stay on track.
Sobriety Counter has earned thousands of positive reviews from people who've used it as part of their quitting journey.
3. NOMO
What it's best for: Customized yet simple sobriety tracking
Cost: Free
Nomo was created by a man who is in recovery and on a journey to help others. This quit-drinking app allows you to see the money you've saved, the total time you've not wasted drinking, and how many calories you've burned by quitting.
The simplicity of this app is what makes it such an excellent option. It allows you to create as many sobriety clocks as you'd like, connect with accountability partners, and collect milestones along the way.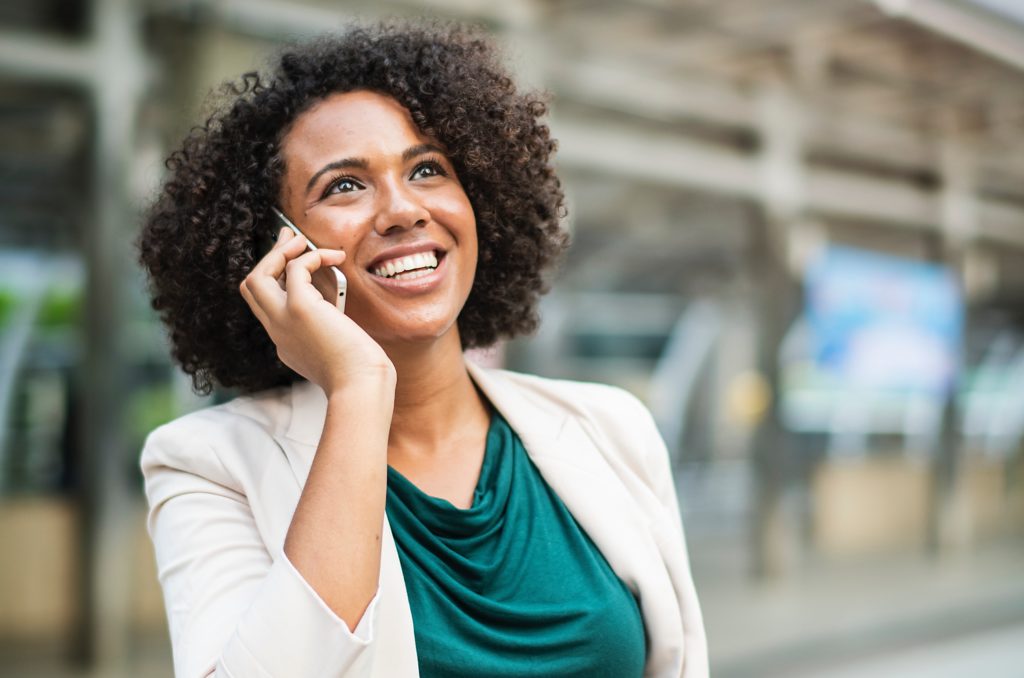 Need Help or Have Questions?
Schedule a private call with a Ria Health team member and we can help you get started.
4. SoberTool
What it's best for: In-the-moment support for cravings
Cost: Free
SoberTool is an app that offers help for overcoming triggers and cravings in real time. It features actionable and motivating messages for those moments when you're battling the urge to drink and can't get in-person support.SoberTool uses techniques created by a Harvard-educated certified alcohol and drug counselor who understands cravings and the science of addiction. This app is great for anyone who wants to learn new strategies to manage their cravings.
5. Drinker's Helper
What it's best for: Gaining insight into your drinking, learning skills for better habits, community
Device: iOS
Cost: Free
Drinker's Helper is an app that can help you cut back or quit drinking by providing tracking tools, support groups, and motivation to help you stay on course.
With Drinker's Helper, you can see which strategies have been working in your community, learn from others' success, and gain insight into your drinking habits. Whether you want to teach yourself moderation or quit entirely, this sobriety app can help you dive deep and learn the skills you need to reach your goals.
6. WeConnect Recovery
What it's best for: Support for mental health and substance abuse issues from certified peers
Cost: Free
WeConnect will connect you with certified peer specialists who offer non-judgmental, 1-on-1 support through the app. You can chat with them on the app, phone, or through video sessions. Free online meetings are available over 8 times daily. Through the app, you can join general and specialized community meetings 7 days a week.
This app provides support for building healthy routines. By following through with healthy routines on a daily basis, members make real progress on their path to wellness. There is also a progress tracking system.
7.  SoberGrid
What it's best for: Support through social media interaction
Cost: Free (additional fee for peer coaching)
Sober Grid utilizes social media and social networking to help those on their journey to sobriety. The app includes daily "quests" you can complete to improve your overall mental health and well-being.
SoberGrid also allows you to share your progress with other users and create posts to receive and provide support. Peer coaching is also available for an additional subscription fee, providing you with 24/7 access to certified peer coaches.
8.  Sober Time Sobriety Counter
What it's best for: Tracking progress and providing motivation
Cost: Free
Sober Time is a sober day counter that tracks how long you have been clean and sober. The counter has also helped many recovering individuals with drug abuse, smoking, or self-harm. This app also offers a journal and daily motivational messages.
In addition, the Sober Time app can keep track of how much money you are saving by not buying alcohol. Other features include tracking goals and a built-in supportive community that allows you to read and share posts.
9. Sober Sidekick: Quit Drinking
What it's best for: Provides a daily tracker and a sobriety community
Platforms: Android 5.0 and up
Devices: Free
Sober Sidekick Sober Sidekick offers a social network that helps you maintain your sobriety by connecting with a community of people who can empathize with your situation. The app offers a sobriety counter to track your progress. It also includes an AA and NA meeting finder.
This "sober buddy" app can connect you anonymously to a judgment-free social network to support you with quitting alcohol or drugs. You can also receive empathy badges (likes) for encouragement. Motivational content is also available.
10. Pear reSet-O
What it is best for: Support for those already in an outpatient program
Device: iOS
Cost: Free (prescription required)
Pear reSET-O offers a 12-week specialized therapy program including weekly check-ins with a therapist. This app is designed for those already in an outpatient treatment program and is only available to those aged 17 and older via a prescription from a clinician or addiction healthcare provider.
Reports from Pear Therapeutics and the FDA have shown that this app is especially helpful for individuals recovering from opioid addiction.
11. SoberWorx
What it's best for: Providing a directory of treatment providers
Device: Android
Cost: Free
SoberWorx provides a directory for those or their loved ones suffering from addiction. It assists them with the process of locating treatment providers in their area, including:
Rehab facilities
Sober living homes
Therapists
Counselors
Currently, SoberWorx is only available for Android users.
12. Quitzilla
What it's best for: Provision of motivational content and habit-breaking strategies
Cost: Free
Quitzilla has an easy-to-use, customizable, clear design. The app offers many tools and features including a sobriety tracker and motivational content. What makes the app unique is that in addition to assisting with your sobriety, it also enables you to break other bad habits you may be dealing with.
Quitzilla assists you in setting goals and provides a diary to help you visualize your progress. It helps you stay focused on "the why" behind your goal to quit drinking. There is also a tracker for potential savings.
13. Recovery Box
What it's best for: Utilization of the 12-step method and resources
Device: iOS
Cost: Free
This app provides support to help you stay sober throughout your recovery journey. It includes a recovery calculator to monitor your personal inventory and interpersonal features such as in-app sponsorship and chat messaging.
Recovery Box also includes AA readings, notes, and recovery stories from other members. Currently, Recovery Box is only available for iPhone/iPad users.
14. Ria Health
What it's best for: All-in-one holistic support for managing alcohol use
Cost: Membership fee covered by most insurance plans
Ria Health is a comprehensive sobriety app that connects you with everything you need to succeed whether your goal is to reduce drinking or quit completely. When you sign up, you'll gain access to recovery coaching, online support groups, anti-craving medication prescriptions, and 24/7 support.
Ria also ships a Bluetooth breathalyzer with every membership, so your medical team can track your progress and adjust treatment as needed.
All in all, this app offers an integrated and holistic way to improve your relationship with alcohol—100% from your smartphone. While membership with Ria's program is not free, it is covered by most insurance programs.
When it's not covered, it is significantly more affordable than most mainstream treatment options. And Ria's value speaks for itself based on its proven high success rate. Members reduce their drinking by an average rate of 75% after just one year.
You will enjoy working with a caring, non-judgemental team that will cheer you on every step of the way. Ria offers the perfect balance between app-based tools, and comprehensive, medically managed alcohol treatment. We offer both moderation and abstinence as options and tailor treatment to each individual member.
Get in touch with us today to find out how we can help you achieve your goals.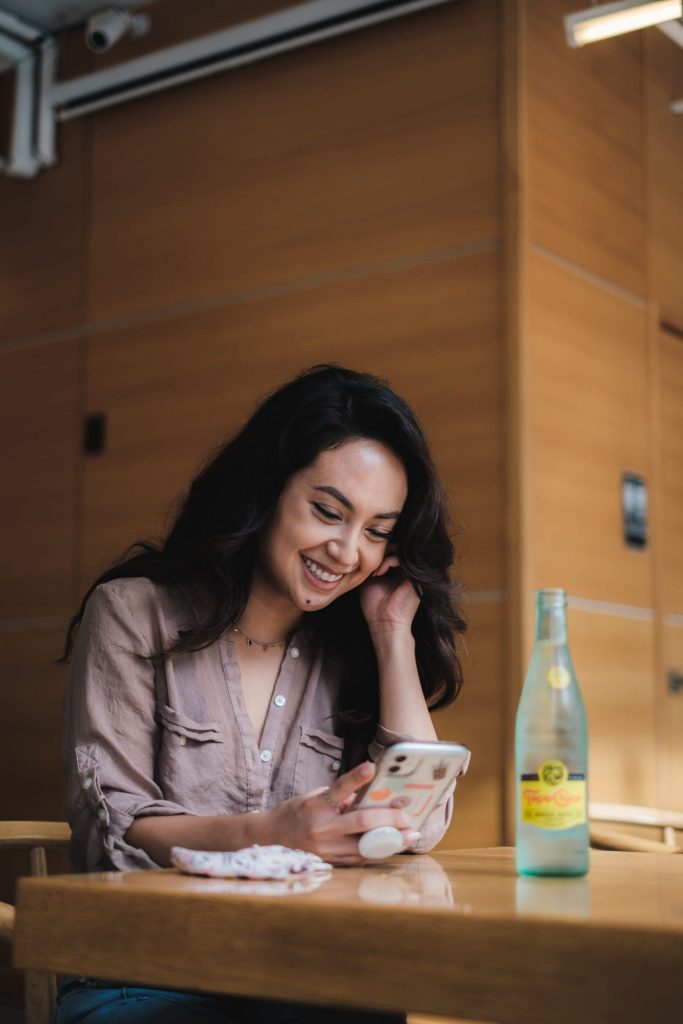 Honorable Mentions:
Is There an Alcoholics Anonymous App?
Yes, it turns out that there are many. If AA is your chosen path for overcoming alcohol addiction, you might find My Spiritual Toolkit – 12 steps AA app especially useful. This app features 12-step influenced tools, such as digital "spot checks," a nightly inventory survey, and a personal journal. If you find that your busy schedule makes it hard to stay mindful, or focused on the 12 steps, this app may be very helpful for you. It is available for free, on iOS and android.
That said, if AA is difficult for you in general, remember that there are other options, including ones that don't require abstinence.
What About Hypnotherapy-Based Stop Drinking Apps?
Hypnotherapy can be helpful for some people, but not all of these apps are created equal. One hypnosis app for alcohol with largely positive reviews is Stop Drinking with Andrew Johnson. This app uses motivational talks, visualizations, and relaxation exercises to help you break negative thought patterns and change your habits. Clinical hypnotherapist Andrew Johnson guides you through the process, giving things a human touch.
This app is available for iPhone through the App Store for $2.99, and for Android under the name Quit Drinking – Andrew Johnson for $2.49.
No matter your preferred approach, if you're looking for an improved relationship with alcohol Ria Health may be able to help. Contact us to talk with a member of our team and learn more.
This post was originally written by Alicia Schultz and was updated by Lisa Keeley in September 2023.