The new year has arrived, and even those among us who despise resolutions may secretly long for a reboot, a fresh start in certain aspects of our lives. If quitting or reducing alcohol happens to be on your list, you are not alone!
Maybe you feel that you could find better use for your time than hanging out in bars. Or it's possible that you're tired of wasting half the day feeling hungover. Maybe you don't like who you become when you drink.
For numerous people, drinking alcohol isn't an "all or nothing" activity. Many who enjoy partaking aren't alcoholics. There is a wide berth between the occasional social drinker and someone who is alcohol dependent.
Let's take a look at the concept of "mindful drinking," whether the practice may be suitable for you, and how you can become a mindful drinker.
The Mindful Drinking Movement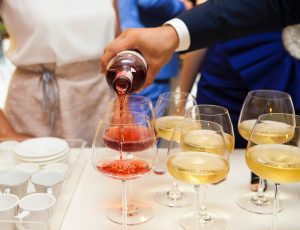 According to a 2019 Nielsen study, US millennials are vehemently behind the mindful drinking movement—66 percent reveal they are striving for reduced consumption of alcohol. This was well above the average 47 percent among the 21 and older population as a whole.1
In May 2021 Fior Markets estimated the market for nonalcoholic beverages globally to grow from $923 million in 2020 to over $1.7 trillion by the year 2028.2
Clearly, reducing one's alcohol consumption, and doing it mindfully, is a major trend.
What is Mindful Drinking?
According to Dru Jaeger of Club Soda in the UK, mindful drinking is "paying attention to your drinking habits, noticing what happens in and around you when you drink," and finding a healthier place for alcohol in your life so it doesn't take up as much of your energy and time.3
Mindful Drinking Versus Sober Curious
What is the difference between mindful drinking and being sober curious? Sober curious can be thought of as a precursor to mindful drinking. Someone who is sober curious is reflecting about their relationship with alcohol, whereas the mindful drinker is taking steps towards making the change.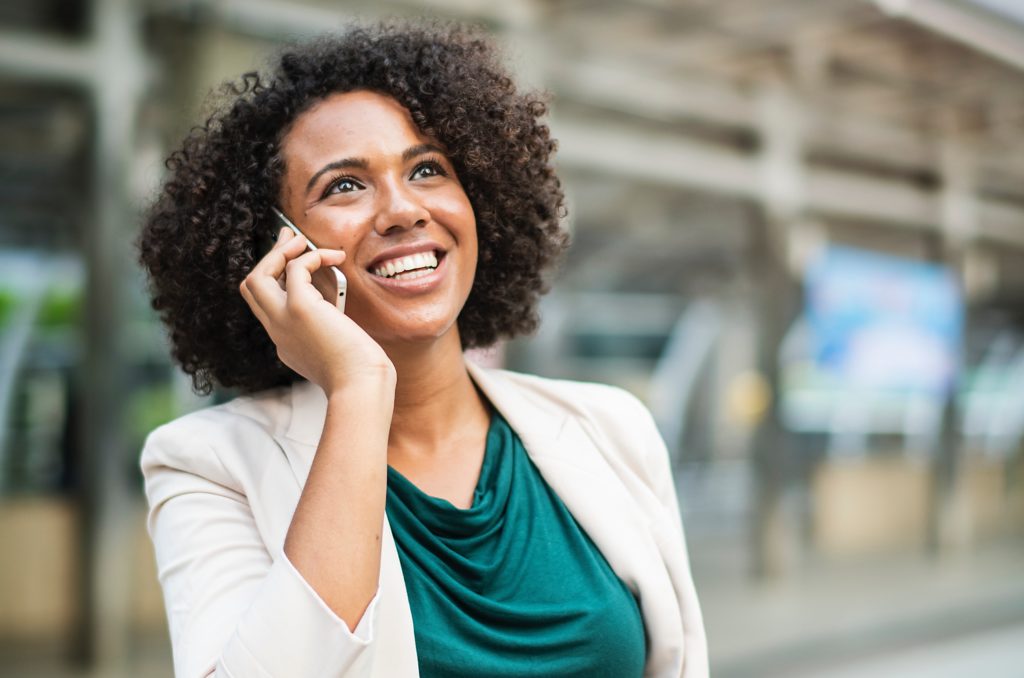 Need Help or Have Questions?
Schedule a private call with a Ria Health team member and we can help you get started.
How To Become a Mindful Drinker
In your quest to become a mindful drinker, the first step is to observe your patterns. Take notice of when and where you usually drink:
Who do you drink with?
Do you drink alone?
How do you feel when you drink?
Also ask yourself: What type of drinking is not serving you well, or even causing you problems? For example, maybe you are fine sharing a drink with a friend on a Friday night, but not so fine when you drink alone to numb your emotions.
How To Practice Mindful Drinking Long-Term
Set realistic and attainable goals
This may mean starting with a few small changes, and gradually working your way up from there. Decide what role you want drinking to play in your life, and choose smaller, achievable steps to work on.
For example, you may want to drink only on the weekends, or to stop drinking alone. Perhaps you will set a one drink limit, and then choose nonalcoholic alternatives.
Have an exit strategy
There are bound to be uncomfortable situations as you make the shift. Be prepared with things to say or do when you are feeling pressured to drink. Check out some of these excuses for not drinking for inspiration.
Seek support
Let your friends know that you plan to drink less, and that you appreciate them respecting and encouraging your efforts. Connect with others who share the same goals.
5 Mindful Drinking Tips
1. Approach social gatherings with a new perspective
Shift your mindset to acknowledge that you don't need to get buzzed to have a good time.
2. Focus on the positive outcomes of drinking less
Imagine how liberating it will feel to be in control, and to not worry about driving or having a hangover the next day. Think about all the advantages of moderate drinking versus drinking in excess.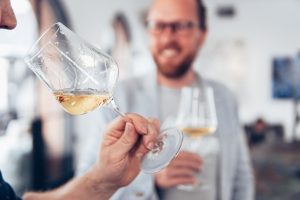 3. Have a "contract" with yourself
Decide ahead of time if you are going to drink—and if so, what your limit will be. Being mindful and aware of this commitment will help you pace yourself. Consider having a good friend give you a gentle reminder of your "goal for control" if needed.
4. Bring an "alternative drink" to share
There are so many nonalcoholic options these days! And who knows? Some of your friends may appreciate having the choice as well. Consider nonalcoholic wine or beer, sparkling water, kombucha, or something fruity and delicious.
5. Establish boundaries
Every great life coach will tell us that we can't be our best for others if we don't care for ourselves first. That includes taking care of both our physical and emotional well-being.
It can take some practice, but we need to get comfortable with kindly yet firmly saying "no" to things that aren't in our best interest. For example, declining another drink even when told "you are no fun anymore."
Self-care practices are often put on the back burner because we don't want to disappoint others or risk confrontation. Staying true to yourself will always pay off in the long run.
Read More: 7 Tips for Keeping Party Drinking Under Control
The Take-Away on Mindful Drinking
Through mindful drinking—observing your patterns and setting some realistic goals—you can improve your relationship with alcohol.
Many individuals are able to taper their drinking off safely and effectively. However, a sudden decrease in alcohol can be dangerous to those who are dependent. In the latter case, it is important to consult your physician.
If you desire a more healthy relationship with alcohol, you don't have to go it alone! With a little extra support, you can get the results you are seeking.
Reach out to a member of the Ria Health team today, and find out more about how we can help you achieve a better relationship with alcohol—100 percent online. Ria Health offers coaching services that could be the key to moving from being "sober curious" to being a "mindful drinker."