Thanksgiving is a wonderful day to celebrate what you're grateful for, have some laughs, and reconnect with family over a delicious dinner. It also marks the beginning of the holiday season. If you're newly sober, years into recovery, or simply don't want to drink anymore, this holiday and the holiday season can be challenging as alcohol is often a big part of the festivities.
And then there is the stress. There can be high expectations around Thanksgiving, from preparing the perfect meal with all the trimmings to hosting out-of-town guests for the long weekend.
Other Thanksgiving-related stressors can include worry over how to say "no" to alcohol when everyone else is partaking, or coming up with alternative ways to enjoy the holiday without drinking.
If you could use some extra help staying sober this holiday season, we've got you covered. Below are ten tips for a successful sober Thanksgiving. And remember, there's never any shame in reaching out for support if you're struggling with drinking during the holidays.
Ten Sober Thanksgiving Tips
1. Consider Hosting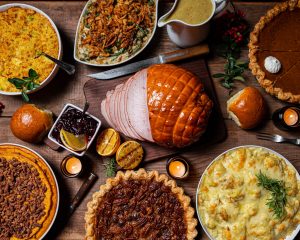 If you are hosting, you get to make the rules! You can choose to have an alcohol-free celebration with your guests. You can tell them there won't be any alcohol but to count on plenty of delicious food, desserts, and fun activities.
Or if you are invited elsewhere, consider confiding in a relative who isn't a big drinker and let them know that you might need a sober ally. Chances are, they'd be more than happy to offer you some sober company throughout the evening.
2. Bring a Non-Alcoholic Beverage
Even though we aren't obligated to explain why we choose not to drink; sometimes we just don't feel like explaining. A great way to avoid unwanted attention is to sip a non-alcoholic beverage (such as sparkling water or a mocktail) during the gathering. This works well as people will be less inclined to offer you booze when they see you already have something in your hand.
3. Establish Your Boundaries
If you feel comfortable doing so, give your family a heads-up that you're planning on celebrating Thanksgiving sober. Informing everyone ahead of time will alleviate your stress over having to explain once you get there. And it should discourage others from offering you alcohol when the holiday rolls around.
And remember, you always have the right to decline an invitation, leave early, or choose how you want to celebrate Thanksgiving (with immediate family only, with friends, by volunteering, etc.)
8 Easy & Delicious Nonalcoholic Drink Recipes
Trying to avoid alcohol? Looking for new things to serve or drink over the holidays? Download these 8 easy-to-make nonalcoholic drink recipes.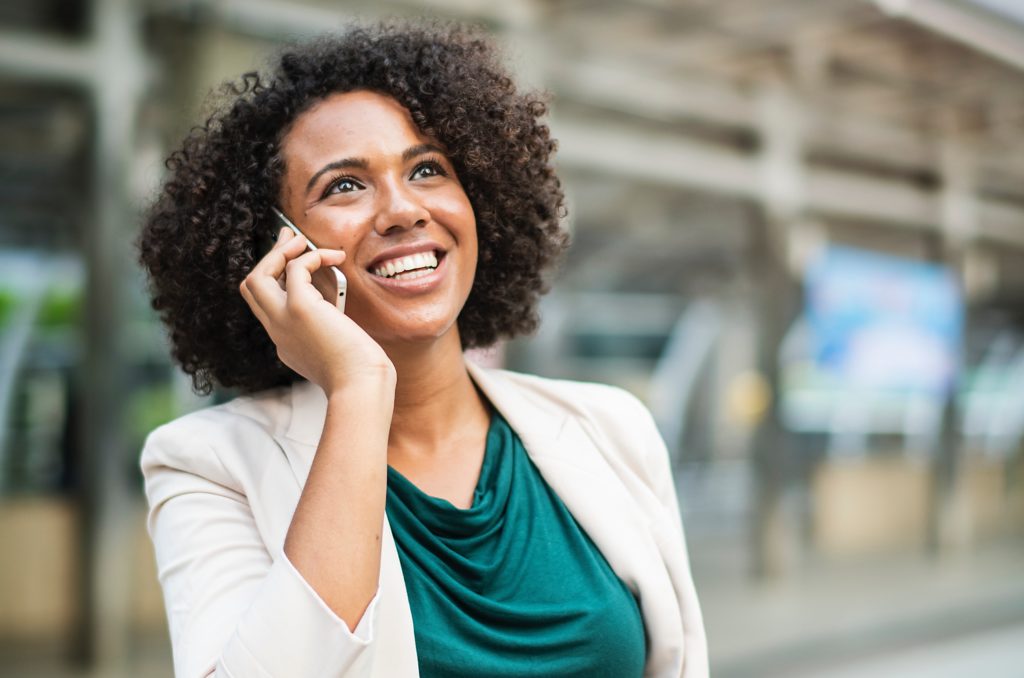 Need Help or Have Questions?
Schedule a private call with a Ria Health team member and we can help you get started.
4. Enlist a Support Person
Find someone you can call or text if things get stressful—whether they're a close friend, sponsor, or peer in recovery.
This person can provide much-needed support if, at any point, you feel overwhelmed. They can help you ground yourself in reality and stay focused on not drinking. And, if it comes to it, they can also help you decide when it's time to head home.
5. Plan How You'll Say "No" to Drinking
If you're like many people, you have at least one family member who gets out of hand when they drink during the holidays. That's why planning how to say no is essential.
When someone offers you alcohol, you can make an excuse about being a designated driver, be direct about your sobriety, or change the subject altogether. In any case, strategies for saying "no" can be lifesaving when it comes to staying sober on Thanksgiving.
For more ideas check out Claudia Christian's top ten most interesting excuses not to drink. You may as well have some fun with it!
6. Remind Yourself Why You're Sticking to Sobriety
There are countless reasons a person would quit drinking—whether for their health, family, or overall quality of life. But festive, high-energy environments like Thanksgiving dinner can make it easy to forget about your reasons and consider having "just one."
So, before you head out, remind yourself of your motivations for not drinking. From being able to drive home safely, to being fully present with your loved ones, to avoiding a hangover- there are so many!
Remembering your "why" can make it easier to stay on track, even when stressful situations bring on the urge to drink.
7. Be Prepared if You Need to Exit Early
On the off-chance that something at Thanksgiving dinner goes wrong, it's best to have a quick way to head home. If possible, attend the dinner in your own vehicle so you can leave if you feel uncomfortable or overwhelmed.
If taking your own vehicle isn't possible, an alternative is to ride with a sober friend or family member who can take you home if necessary.
8. Offer a Helping Hand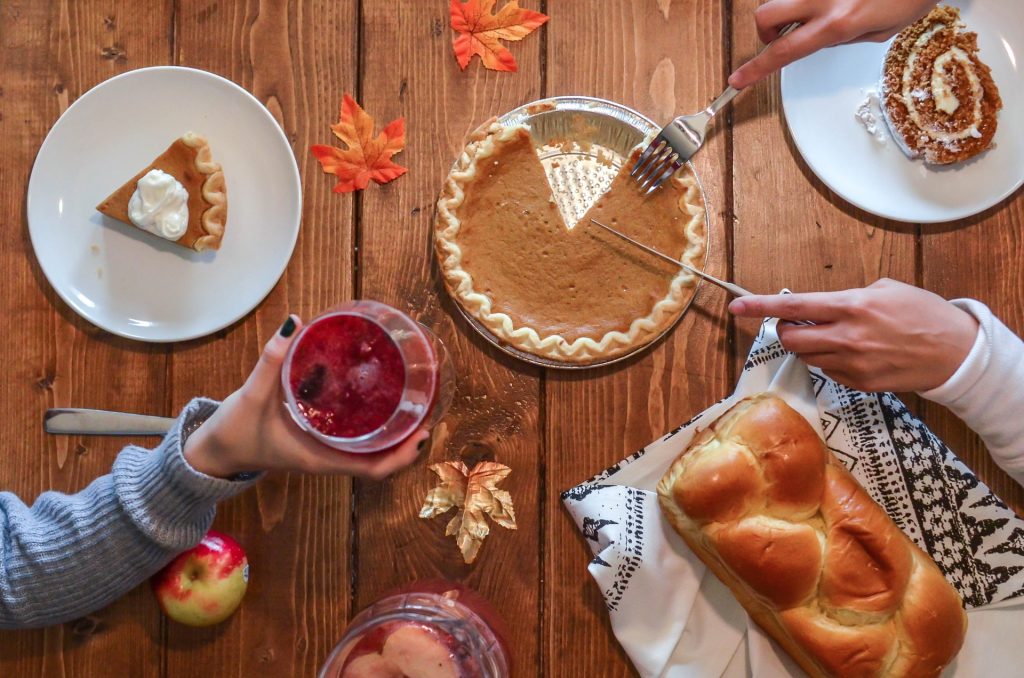 Pitching in at Thanksgiving is one of the best ways to stay occupied and avoid the urge to drink. Before the meal, you can ask the host if they need help with food prep or setting the table. And, after dinner, you can offer to help with washing the dishes or wrapping up the leftovers.
These kind gestures are perfect for keeping your hands and mind busy (and the host will greatly appreciate them as well).
9. Suggest Some Fun Activities
Drinking doesn't have to be the main event! Playing a board game, charades, or Pictionary are some ways to have fun if you're celebrating Thanksgiving sober. Of course, some guests might still drink while they play. But a healthy dose of competition can be a great distraction from alcohol.
Or cozying up to a holiday movie with some popcorn and cocoa can be a great way to bond and relax. The high-energy types can head outdoors to toss a football! 
Check out some of these festive holiday activities that don't involve alcohol.
10. Have a Positive Mindset
The holiday season can be tough, especially if you're in recovery from alcohol use disorder. It's natural to feel a little worried about getting through it.
However, staying positive is key. Not only will optimism lift your spirits, but research has linked it with resilience to stress and better mental health overall. So, take a minute to visualize a happy sober Thanksgiving.
Mindfulness is one particularly helpful strategy to practice in advance and is a great recovery skill in general. Try downloading one of these five mindfulness apps, or simply try meditating for at least five minutes each day. When stressful moments arise you may be better equipped to separate yourself from your thoughts, and not react.
While a few instances of stress or anxiety are to be expected, you might have a lot of joyful moments to look back on, as well. And after it's all said and done, you get to leave knowing you've just hit another milestone without drinking!
Why Is Thanksgiving Eve the Biggest Drinking Night of the Year?
The day before Thanksgiving is often referred to as Blackout Wednesday. If you've never heard this, you may be wondering "What is Blackout Wednesday?" This term refers to the night before Thanksgiving as a notorious drinking time. In fact, it's one of the biggest drinking days of the year.
The truth is there may be many reasons people choose to drink on this particular night. Some consider it the official start of the holiday season heading up a four-day weekend. Perhaps loved ones have arrived in town and the food and drinks have started to flow.
For others, there may be a dread of Thanksgiving and the holiday season in general for various reasons. These may include loneliness, grief, family stress, or an overwhelming to-do list. Alcohol can temporarily take the edge off these difficult emotions and situations.
To avoid the pre-Thanksgiving drinking scene many of the above tips apply. You may want to plan a fun sober activity with a small group of like-minded friends or simply take the night to relax and unwind before the big day.
The Bottom Line on Having a Successful Sober Thanksgiving
A sober Thanksgiving can be intimidating, especially if this is your first holiday season since quitting drinking. The good news is that certain tips—including finding support from others, choosing sober activities, and remaining optimistic—can make a world of difference during your next family gathering.
For more support in recovery, Ria Health is here to help all year round. We offer a personalized online alcohol treatment program that provides access to support groups, recovery coaches, anti-craving prescriptions, and more—all from an app on your smartphone.
Schedule a call to learn how Ria Health can support you in changing your relationship with alcohol this Thanksgiving and for the rest of the holiday season.
This post was originally written by Alicia Schultz and was updated by Lisa Keeley in November 2023.